Dance festival in Texas calls for submissions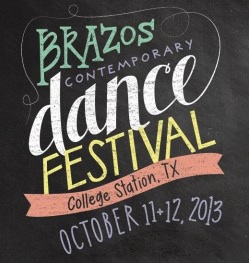 Brazos Contemporary Dance Festival is looking for dance works less than 10 minutes in length for a performance that will be in Texas on October 11-12. Submissions must be postmarked by Friday, July 12.
Brazos Contemporary Dance Festival, hosted and curated by Texas-based modern dance company Brazos Dance Collective, is an ongoing project that presents dance works in Bryan-College Station, Texas. This year's event will be in October at New Dance Theatre at Texas A&M University.
Choreographers interested in presenting their work must submit a non-refundable application fee of $25 and a completed application form per proposed work. Applicants must also submit a DVD/web link containing at least one complete work they've choreographed, a resume including educational, choreographic and performance experiences, as well as a self-addressed stamped envelope for materials to be returned in.
For more information, visit www.brazosdance.org. For inquires, contact Danielle Brestel at danielle@brazosdance.org or call 512.590.9232.
The 2012 Brazos Contemporary Dance Festival hosted a variety of artists, mostly from Texas. In addition to Brazos Dance Collective, performances were featured by Amanda McCorkle, Big Rig Dance Collective, Bonnie Cox, Brittany Lopez & Erika Record, Lisa Nicks, Nicole Roerick, UH Dance Ensemble and Wendy Ellis.