Dance for Life announces 2019 program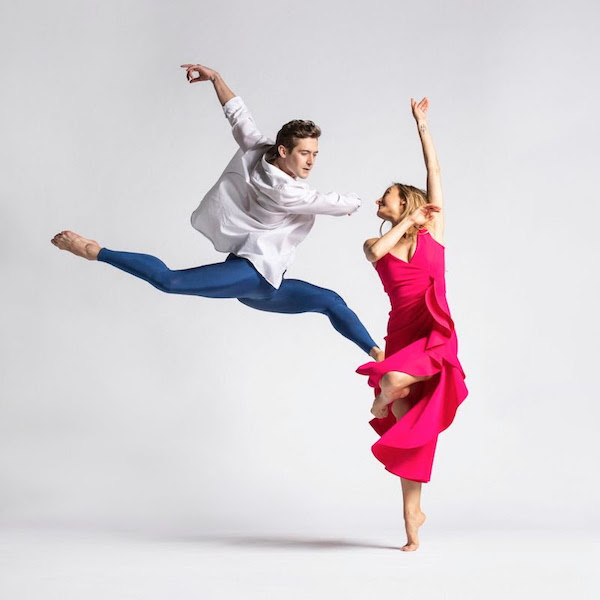 The benefit performance program Dance for Life Chicago announces a lineup of popular companies and artists returning to the stage August 17 at the Auditorium Theatre.
Dance for Life, which mobilizes Chicago's dance community to help raise funds for those facing critical health issues, has also added a post-show gala reception to its schedule, with this year's taking place at the Hilton Chicago.
Joining the Partner Dance Companies that perform each year—Giordano Dance Chicago, Hubbard Street Dance Chicago and The Joffrey Ballet—are Chicago Dance Crash, Chicago Human Rhythm Project and Ensemble Español Spanish Dance Theater. The concert features a work in tribute to late dancer, choreographer and instructor Claire Bataille, choreographed by Robyn Mineko Williams, and concludes with a finale choreographed by Randy Duncan.
Co-chairs for the 28th annual Dance for Life are Tom Ferguson Gomez and Mark Ferguson Gomez.
Dance for Life showcases the city's unique variety of dance traditions and styles by bringing together talented, world-renowned professional dancers from Chicago on the same stage. Dancers unite to support those facing critical health issues by generously donating their time, energy and artistry to the cause. Throughout its history, Dance for Life has presented 37 Chicago-based professional dance companies and numerous choreographers.
Tickets—$300–650 for both the performance and gala reception and $15–75 for the performance only—go on sale May 1 by phone at 312-341-2300, online at chicagodancersunited.org or in person at the Auditorium Theatre Box Office. Tickets will also be available as an add-on to the Auditorium Theatre's 2019–20 season. Group tickets (10 or more) are also available.
The 2019 Program
Giordano Dance Chicago performs SOUL, choreographed by Ray Leeper, a high-energy contemporary work to music performed by Tina Turner, Gladys Knight and the Pips and Al Green.
Hubbard Street Dance Chicago (HSDC) performs an excerpt from one of its signature works, Minus 16, choreographed by Ohad Naharin.
The Joffrey Ballet's work will be announced at a later date.
Chicago Dance Crash performs Leap of Faith, choreographed by Artistic Director Jessica Deahr, which showcases its span of breakdance, acrobatics, hip-hop and concert dance techniques with a celebration of movement in the most raw, pure form: a freestyle.
Chicago Human Rhythm Project's work will be announced at a later date.
Ensemble Español Spanish Dance Theater performs an excerpt from Mar de Fuego/Sea of Fire, a flamenco contemporary ballet choreographed by Carlos Rodriguez, which he dedicates to the late Dame Libby Komaiko, Ensemble Español founder, for her love, passion and dedication to the art form of Spanish dance, music, arts, culture and education.
Also on the program, former HSDC dancer and award-winning choreographer Robyn Mineko Williams premieres a work inspired by the late Claire Bataille, one of HSDC's founding dancers, as well as a choreographer and director of the Lou Conte Dance Studio.
Randy Duncan is creating a finale using dancers from around Chicago to conclude the evening on a high note.
Photo: Dancers Greig Matthews and Joanna Wozniak. Photo by Todd Rosenberg Photography.