Dance for Life Chicago presents 8 companies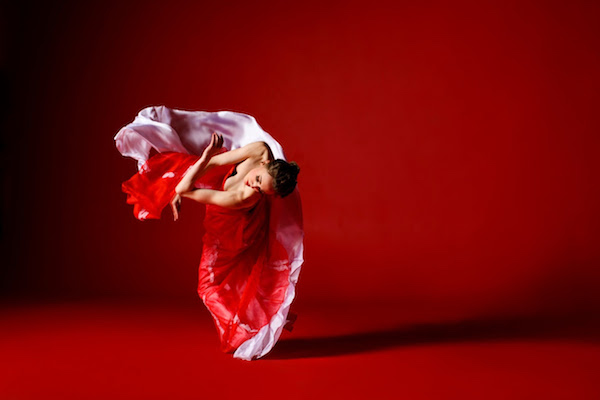 The 26th Annual Dance for Life Chicago will exemplify Chicago's versatile and virtuoso dance community with the eight companies that are performing Saturday, August 19 at the Auditorium Theatre of Roosevelt University. Chicago Dancers United, which mobilizes Chicago's dance community by raising funds through dance, presents this annual benefit performance, which is preceded by a gala reception at the Hilton Chicago.
The Partner Dance Companies that perform each year are Giordano Dance Chicago, Hubbard Street Dance Chicago and The Joffrey Ballet. Joining these annual participants this year are a collaboration between Chicago Human Rhythm Project, Ensemble Español Spanish Dance Theater and Trinity Irish Dance Company; Jessica Miller Tomlinson Choreography; and Visceral Dance Chicago. The concert concludes with a celebratory grand finale work choreographed by Randy Duncan to music by Andy Mitran. Emcees for the evening are Carisa Barreca and Tim Mason of The Second City.
By benefiting The Dancers' Fund and the AIDS Foundation of Chicago, Dance for Life Chicago provides assistance to members of the dance community coping with critical health and life issues. Over the last 25 years, Dance for Life Chicago has presented 33 Chicago-based, professional dance companies and numerous choreographers.
See details of the 2017 Dance for Life Chicago program below. Tickets are $275–600 for both the gala reception and performance and $15–75 for the performance only. Book seats by phone at 312-341-2300, online at www.chicagodancersunited.org or in person at the Auditorium Theatre Box Office.
Giordano Dance Chicago
Performing Randy Duncan's Can't Take This Away, which premiered in 1997 and features 15 dancers moving to music performed live by The Bournés Family.
Hubbard Street Dance Chicago
Performing an excerpt from Nacho Duato's Jardi Tancat (choreographed for three couples and set to Catalan music recorded by vocalist María del Mar Bonet) and Crystal Pite's solo A Picture of You Falling (featuring dancer Jason Hortin, who leaves at the end of August after 10 years with Hubbard Street and 10 years performing at Dance for Life Chicago.)
The Joffrey Ballet
Performing Joy choreographed by Alexander Ekman to music by Django Django. The piece was commissioned by The Joffrey in association with Cal Performances, University of California, Berkeley, and it premiered in April.
Chicago Human Rhythm Project, Ensemble Español Spanish Dance Theater and Trinity Irish Dance Company
Performing In the Meantime together, as choreographed by Lane Alexander, Maggie Eileen Doyle and Claudia Pizarro.
Jessica Miller Tomlinson Choreography
Performing In Tongues, an abstract work loosely based on the quirky, over-the-top stage persona of Talking Heads vocalist David Byrne.
Visceral Dance Chicago
Performing Ruff Celts, choreographed by Marguerite Donlon, who, inspired by the dancers' personalities, uses a mixed score of contemporary Irish and German composers in this dynamic, dark-humored work.
Photo: Noelle Kayser by Todd Rosenberg Photography.