Dance Machine Productions
Dance Machine Productions is America's National Dance Championship!
Styles – Acro, Jazz, Musical Theater, Pointe, Ballet, Hip-Hop, Lyrical, Open, Tap, Contemporary, Modern, Photogenic, Vocal, Clogging, Cheerleading, Baton, Character, Ethnic, Pom Pon, Song & Dance
Levels/Categories – Recreational/Intermediate/Advanced in each of the following levels: Tiny, Mini, Petite, Junior, Teen, Senior, Elite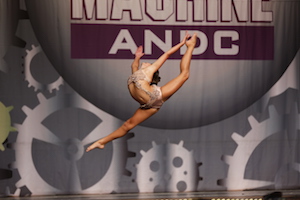 Group Size Divisions – Solo, Duo/Trio, Small group, Large group, Line, Production
Judges
We strive to hire qualified judges that give students and teachers constructive and valuable critiques.
Instructors Include: April Cook, Melissa Pihos, Byron McDaniel, Eileen Jurich, 
Daniel Browning, Chris Hale, Kalen Kurka, Chi Lopes.
Dates and Venues
DANCE MACHINE PRODUCTIONS – ANDC
Feb 28-March 1 Columbia, SC
Feb 28-March 1 Wilmington, DE
March 6-8 Sevierville, TN
March 6-8 Rock Hill, SC #1
March 13-15 Supply, NC
March 13-15 New Castle, PA
March 20-22 Greensboro, NC #1
March 20-22 Lynchburg, VA
March 27-29 West Memphis, AR
March 27-29 Huntsville, AL
March 27-29 Charleston, WV
April 3-5 Greensboro, NC #2
April 3-5 Valdosta, GA
April 17-19 Johnstown, PA
April 24-26 Rock Hill, SC #2
May 1-3 York, PA
May 1-3 Statesville, NC
May 8-10 Henderson, NC
May 8-10 Manassas, VA
May 8-10 Dayton, OH
National Finals 2020
June 24-28th Rock Hill, SC
Contact
Owners: Will Shover, Don Hudson
Dance Machine Productions Corporate Office: 877-647-7326
PO Box 183 Elkin, NC 28621
www.dancemachineonline.com