Dance Manhattan's plethora of July events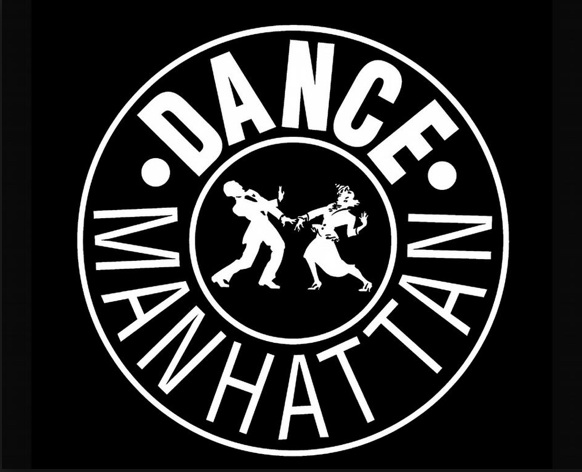 It's time to dance under the stars to great live music! Dance Manhattan, a NYC studio offering dance lessons in ballroom, swing, salsa, argentine tango and more, is presenting outdoor summer dance events to the public. Co-sponsoring Moon Dances on Sunday's in July at Pier 84, Dance Manhattan welcomes dancers and non-dancers alike to come "shake their groove thing."
Opening night is Sunday, July 14 and it will highlight swing dancing to George Gee's big band orchestra. On Sunday, July 21, Los Hermanos Colon are the featured band and on Sunday, July 28, it's Nu' DuLux.
Each dance begins with a lesson taught by Dance Manhattan instructors from 6:30 to 7:10 p.m., followed by great live music and DJ sets under the summer night stars until 10 p.m. Pier 84 is located at 43rd Street and 12th Avenue and is easily reached by public transportation.
Swing dancers can also enjoy a variety of classes, workshops and dances at Dance Manhattan's facilities in July. This includes an evening of live big band music paying tribute to the great Glenn Miller on Friday, July 5; a Balboa Mini Intensive with Carol on Saturday, July 13; a Swing Workshop with Nathan on Sunday, July 14; a Swing Crash Course on Sunday, July 21 and a WCS Crash Course on the same day.
Dance Manhattan's own Xavier will also give a Tango Intensive on Sunday, July 21, following a Tango Crash Course on Sunday, July 14. Tango dancers will enjoy the all-new Racing Club Practica co-hosted by Rebecca and Robin on Thursday evenings. Tango practices are also held on Tuesday evenings with Xavier; Thursday afternoons with Jean; and two on Saturdays — the long-running early practice with Mariela and Fran's beginner's practice starting at 2 p.m.
Angel Ortiz invites Latin dancers to enjoy his summertime "Salsa Dura" Social on Friday, July 12. Plus, salsa dancers will also enjoy two evenings with Jimmy Anton on the Sundays of July 7 and 21. There's also a Salsa Crash Course for beginners on Sunday, July 7 and a Salsa Lab with Jason on Saturday, July 13.
Finally, teachers Lou and Heather will teach a Blues Workshop on Sunday, July 7 and host a TGIF Ballroom Party on Friday, July 19. There will be a Couples Ballroom Crash Course on Sunday, July 14 and a Guest Night on Friday, July 26.
For more information on Dance Manhattan's Moon Dances or other classes, workshops and events, visit www.dancemanhattan.com.