Dance photographer publishes new book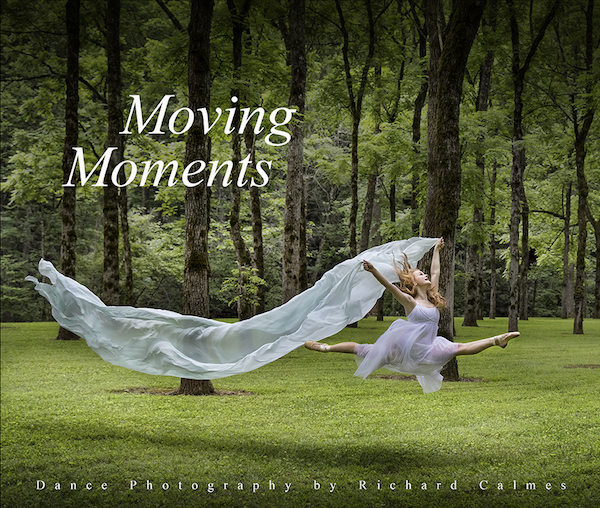 Atlanta-based dance photographer Richard Calmes has produced his fourth book of select dance images that he shot over the past four years. The book, titled Moving Moments, joins three previous collections depicting the beauty and athleticism of dancers in the studio, in nature and in urban settings.
The book is immediately available through his website, www.richardcalmes.com, under the section titled "Books." In this latest publication, 124 pages of color photography feature dozens of dancers in classical and contemporary visual statements set in an array of unusual and beautiful settings.
"I have been photographing dancers now for 15 years," Calmes said. "I named the book Moving Moments because those words have multiple meanings for me. Dancers move. They also move my spirit when they move their bodies. My challenge is to capture their Moving Moments. I only capture a split second of a continuous movement, just a moment of beauty in a constant flow of beauty."
"In this book, I present some of my most Moving Moments from the thousands of moments I have captured since 2014," he explained.
Calmes has been actively photographing dancers across the country for quite some time. He enjoyed a year-long solo exhibition of his dance photography by invitation at the National Museum of Dance. He has had over 45 million visits to his website and his photos have graced dozens of magazine covers. Visit www.richardcalmes.com to order Moving Moments now.
---