Dance Planet 18 coming soon to Dallas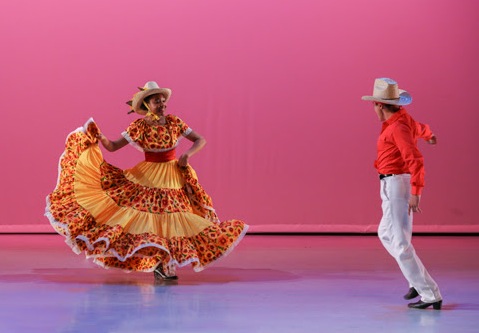 Presented by the Dance Council of North Texas, Dance Planet is promoted as America's oldest and largest free dance festival. The 18th Annual Dance Planet festival, set for April 12-13, 2014, will take place at Booker T. Washington High School for the Performing and Visual Arts in the Dallas Arts District.
Dance Planet 18 will offer 30 free dance and fitness classes in styles from salsa to swing, African to Middle Eastern, ballet to hip-hop, belly dance to musical theater, with even circus silks and more. Taught by renowned professionals from the Texas area, classes are wonderful opportunities for dancers and non-dancers alike to come out and try a new movement style. Free class registration begins Wednesday, March 26 and ends April 7.
In addition to classes, Dance Planet will present two thrilling afternoon Performance Showcases with dance styles from around the world. More than 80 dance troupes and 1,000 performers from the greater North Texas region will be featured on stage.
As a special treat for this year's festival, each day's Performance Showcase will also culminate with a solo performance by Broadway superstar and Dallas native Dylis Croman. Croman, who will also lead free musical theater, ballet and contemporary classes, is best known for her roles in Broadway shows like Sweet Charity, Fosse, A Chorus Line and Oklahoma!.
A Pilates Master Teacher Workshop and Adaptive Dance Teachers Workshop will also be available at Dance Planet. The Adaptive Dance Teachers Workshop is designed to inform educators and physical/occupational therapists on how to work with special needs children and adults through movement.
Dance Planet is appropriate for all ages. Schedules will be posted online. For more information, visit www.thedancecouncil.org or contact Executive Director Pamela Deslorieux at director@thedancecouncil.org or 214.219.2290. The festival starts Saturday, April 12 at 9:30 a.m. and Sunday, April 13 at 12 p.m.
Photo by Fermaint Photography, courtesy of the Dance Council of North Texas.