Dance Salad Festival hits Houston soon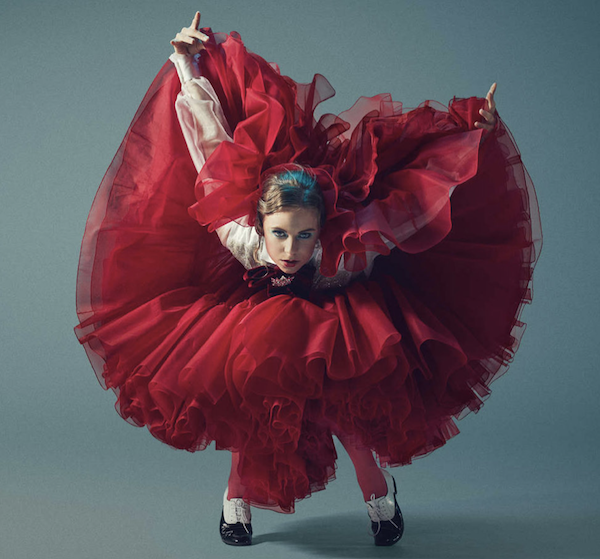 Now celebrating its 24th anniversary in Houston and its 27th season since its inception in Brussels, Belgium, Dance Salad Festival promises another gathering of world-class performers in 2019. Famous in their own countries, classical and contemporary dancers will share the Dance Salad Festival stage to form a mix of movement and compelling choreography.
Performances are scheduled for April 18, 19 and 20 at 7:30 p.m. at the Wortham Center. For updates, photos, videos and to buy tickets, priced between $25 and $59, go to www.dancesalad.org. Festival organizers recommend arriving early for downtown parking.
CHOREOGRAPHERS' FORUM
April 17 at 7 p.m. at Museum of Fine Arts Houston
This free forum will feature the dance art and choreography of Irish choreographer Marguerite Donlon of Donlon Dance Collective Berlin (Germany); Susanna Leinonen of Susanna Leinonen Company (Helsinki, Finland); and Kristian Lever, whose work will be performed by dancers of the Royal Danish Ballet (Copenhagen). Featured choreographers will share insights into their creative process and show video excerpts of their works. The program will also include a section from a dance film Ingmar Bergman Through the Choreographer's Eye depicting choreography and solo dance by renowned Swedish choreographer Alexander Ekman, who dedicated this section to the legendary Swedish director Ingmar Bergman, with images of Faro and Bergman's home Hammars. A discussion panel and Q/A will be moderated by dance writer Maggie Foyer, from London, UK.
U.S. PREMIERES
– Dancers from The Royal Danish Ballet, Copenhagen, will perform a curated version of Marcos Morau's Carmen, set to music by George Bizet, which premiered in Copenhagen on September 28, 2018; Unravel by choreographer Kristian Lever, set to music by Maurice Ravel's Pavane pour une infante défunte to be performed with the live music accompaniment of "Walentin & McKenzie," premiered at the Royal Danish Opera House in August 2018 in the "Kammerballett" festival.
– Susanna Leinonen Company, Helsinki, Finland will mark its second appearance in DSF and will premiere in the U.S. Shame/less, created especially for the festival by Leinonen based on her very successful work Nasty, set to music of various composers including Arvo Pärt and Max Richter. Original choreography Nasty premiered in September 2018 at Stoa, Helsinki.
HOUSTON PREMIERES
– Spellbound Contemporary Ballet, Rome, Italy, will return to Dance Salad Festival for the fifth time with a curated version of Full Moon, a recently created work for nine dancers by Founder and Artistic Director Mauro Astolfi. Full Moon is set to music by various artists including Riuky Sakamoto, Dave Porter, Jed Kurzel, The Netherldand Quartet Ter Veldhuis Suites of Lux and Max Richter, among others.
– New York City Ballet Principals Ashley Bouder and Joaquin De Luz (recently retired) will perform a beautiful pas de deux, De Triana a Sevilla, choreographed by prominent Spanish choreographer Victor Ullate. It's set to music by Manolo Sanlucar.
– The Donlon Dance Collective from Berlin, Germany, will present Strokes Through the Tail choreographed by Marguerite Donlon, set to music by Wolfgang Amadeus Mozart. Donlon found inspiration in Mozart's Symphony No. 40 and the dancers' personalities to create a work that combines virtuosic dancing with a delightful hint of irreverence. Intrigued by Mozart's style of musical notation, Donlon reveals a tightly knit work in which the dancers personify the structural patterns of musical notes on a page and balletic details to capture the composer's ingenious wit and humor.
– Sokvannara Sar will debut in Houston with a solo work Mopey choreographed by Marco Goecke. Set to music by Carl Philipp Emanuel Bach and the 80's rock band The Cramps, Mopey is an inwardly reflective yet volatile solo work—dark, moody and potentially unsettling. Anna Kisselgoff of The New York Times called it "a tour de force" and "a touching piece of alienation," while Laura Shapiro of New York Magazine praised Suozzi's interpretation as "riveting in a portrait of madness so eloquent it looked like Shakespeare without words." In addition to performances by Pacific Northwest Ballet, Mopey has been performed at the Jacob's Pillow Festival, at the Biennale in Venice and at the 2004 Pina Bausch Festival in Wuppertal.
EXCITING RETURNS
– Semperoper Ballett Dresden, Germany, makes its sixth appearance at DSF with a pas de deux from the highly entertaining ballet COW, choreographed by internationally sought after choreographer Alexander Ekman and set to music by Mikael Karlsson. According to semperoper.de, "Following the success of Cacti, the enfant terrible of the Nordic dance world returns to Dresden for the current season to take a fresh look at a classic work, offer a premiere and develop an installation. Whether flooding the stage with water for Swan Lake or filling Stockholm's Royal Opera House with hay, Ekman's huge range of brilliantly crazy works always attracts an enthusiastic audience. Surprise, timing and the pure joy of dance are only three of the ingredients in his choreographic cookbook."
– Maria Kochetkova, guest principal dancer with companies around the world, including Norwegian National Ballet (Oslo), Staatsballett Berlin and others, will partner with Sebastian Kloborg, guest dancer and choreographer with The Royal Danish Ballet (Copenhagen), to perform a pas de deux from a collection of earlier works by William Forsythe, called New Suite. The artists will dance a pas de deux set to music by S. Bach. They will also premiere Closer in Houston. This is choreographed by Benjamin Millepied and set to music by Philip Glass, which will be played live by Alexander McKenzie (Copenhagen).
Check www.dancesalad.org for updates.
Photo: The Royal Danish Ballet for Carmen. Photo by Klaus Vedfelt.