Dance Teacher Web LIVE offers creative oasis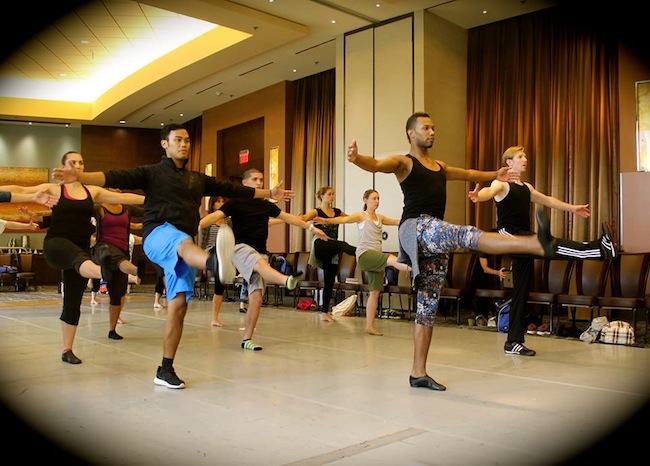 Celebrating its fifth anniversary since its launch in 2009, Dance Teacher Web LIVE will return to Red Rock Resort in Las Vegas, Nevada on July 27-30 this year. Produced by dance industry luminaries Steve Sirico and Angela D'Valda Sirico, the conference and expo is a creative oasis and springboard for dance teachers and studio owners, providing "inspiration and motivation at a moment's notice."
The event offers four jam-packed days of interactive sessions – featuring "how-to" classes, technique classes and choreography workshops – plus business seminars, a live expo with various dance resources, as well as special events. The goal of the event is to ultimately provide attendees with the very best in teaching tools and products to enhance business, careers and life.
Described by past attendees as "the one and only conference truly for dance teachers and studio owners," LIVE brings to life everything that is unique about Dance Teacher Web, a organization founded in 2007 to rejuvenate and inspire dance teachers. Created to benefit dance teachers, studio owners, school staff, college dance majors and professional dancers planning for career transition, LIVE works to inspire and reenergize participants with fresh teaching and business knowledge, great networking opportunities and diverse resources and ideas.
For this year's conference, attendees can expect over 90 exciting classes to be presented by highly respected and in-demand master teachers. Classes include: new ballet curriculum, perfect partnering, Afro-jazz, choreography musts, hip-hop, building a jazz syllabus, turns and leaps, floor barre, pre-school classes, content for competition, yoga for dancers, musical theatre, modern, contemporary and more!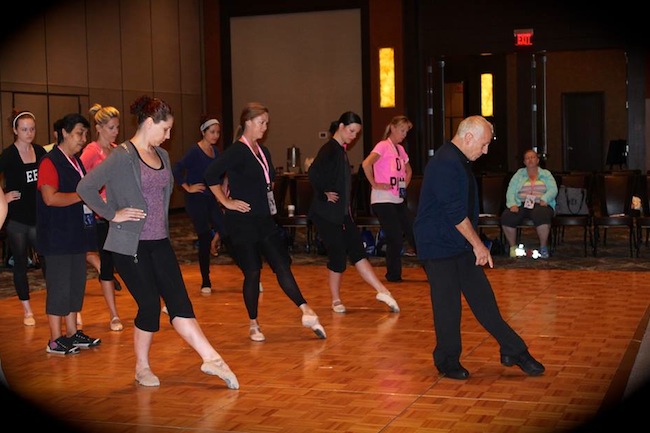 Dance faculty for this year's conference includes: Lia Cirio, current Boston Ballet Principal and former Trey McIntyre Project dancer; Anthony Carr, a ballet-trained hip-hop dancer and teacher who performed in the films Step Up, Hairspray and Fame; Alisa Finney, Artistic Director of the Melbourne Ballet Company in Australia; Liz Imperio, a major director and choreographer who has staged works for artists like Madonna, Gloria Estefan and Jennifer Lopez; Richard Hinds, associate director/choreographer for Disney's Newsies on Broadway and former performer in national and international touring companies of Fosse, Cats, Grease and High School Musical; Louis Kavouras, a principal dancer of the Erick Hawkins Dance Company; Dolly Kelepecz, who danced with Los Angeles and Houston Ballets, Nevada Dance Theatre and the Zurich Opera Ballet; James Whiteside, current American Ballet Theatre Principal; and many more.
In addition to the world-class faculty and classes, the 2014 expo will feature booths hosted by big names in the dance industry, such as Capezio and Costume Gallery. Dance Informa is a Diamond Sponsor of the event.
Plus, LIVE is a conference where dance professionals can enjoy a wealth of amenities, such as airport and strip shuttles, morning yoga and stretch, and a spa, pool and fitness center. Special events include daily expo giveaways, a poolside Costume Gallery Fashion Show and a Capezio Shopping Night. Attendees will also receive special discounts to shows and restaurants, and be able to take in the beautiful Red Rock Mountains.
For more information or to register, visit www.dtwconference.com/index.html. See the event's 2014 trailer below.
Photo (top): Boys Jazz Class with Steve Sirico in July 2013 at Dance Teacher Web LIVE. Photo (left): Ballet Character Work with the one and only Wayne Sleep. Photos courtesy of Dance Teacher Web.