Dance Teacher Web LIVE offers early bird deal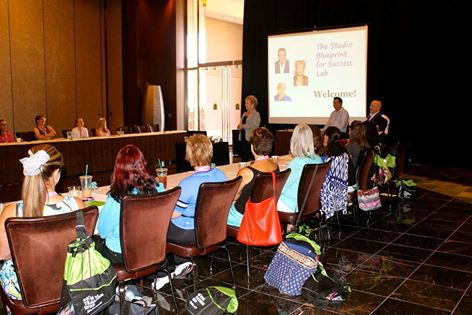 Dance Teacher Web LIVE Conference and Expo is back in Las Vegas, from July 30-August 2 at the breathtaking Red Rock Resort. Many leading industry professionals in the dance world are set to take part in this unique dance teacher event.
"We are thrilled to present such a diverse and experienced group of master teachers and business advisors at the conference. We anticipate over 500 attendees from all over the USA, Canada and as far away as England and Australia will be at the event," says Conference Co-Producer Angela D'Valda Sirico.
Dance Teacher Web is taking dance teacher training to an all-new level and attendees will be treated to four full days and nights of master classes, business seminars, parties and performances. The expo features the top names in the dance industry like Dance Informa, Costume Gallery, Art Stone, Curtain Call, Discount Dance, Break the Floor and Revolution to name a few.
"Last year our exhibitors gave away over $10,000 in cash and prizes to attendees and we anticipate exceeding that this year," adds Co-Producer Steve Sirico.
The top three features of this year's Conference are…
#1. Unique new teaching methods, exciting choreography ideas and different class content for beginner through advanced. Attendees will receive a creative boost that will last all year long with material that is fresh and fun for students of all levels, including creative pre-school work. Attendees also have the option of receiving teacher certification by Dance Teacher University in conjunction with the University of Las Vegas.
#2. New advances in injury prevention and the best way to help your dancers recover quicker from nagging injuries that are more prevalent today. Learn Anatomy 101 so that you can teach your students how to safely improve flexibility, enhance body mechanics and conditioning. Plus, attendees can discover new curriculum by Royal Academy of Dance and Dance Teacher University.
#3. Expert business advice for dance studio owners. Critical issues will be discussed, like building enrollment, increasing revenue, new cost-effective marketing trends and how to improve communication with employees, students and parents. This track will provide ideas to take a dance studio business to the next level of success.
Steve Sirico commented, "Dance teachers will go home with more knowledge, improved business practices, tips on injury prevention/recovery and class content that will last them for years to come."
Early Bird Pricing for Dance Teacher Web LIVE will expire after March 2. Save $100 or more off your registration now! Terrific group discounts are available too.
To register, visit www.dtwconference.com or call 203-545-7147. Dance Teacher Web has secured a special room rate at the Red Rock Resort of $125 per night when attendees ask for the Dance Teacher room rate. Attendees can book their hotel room by calling 866-767-7773.
---