Dance Truck returns to Atlanta in June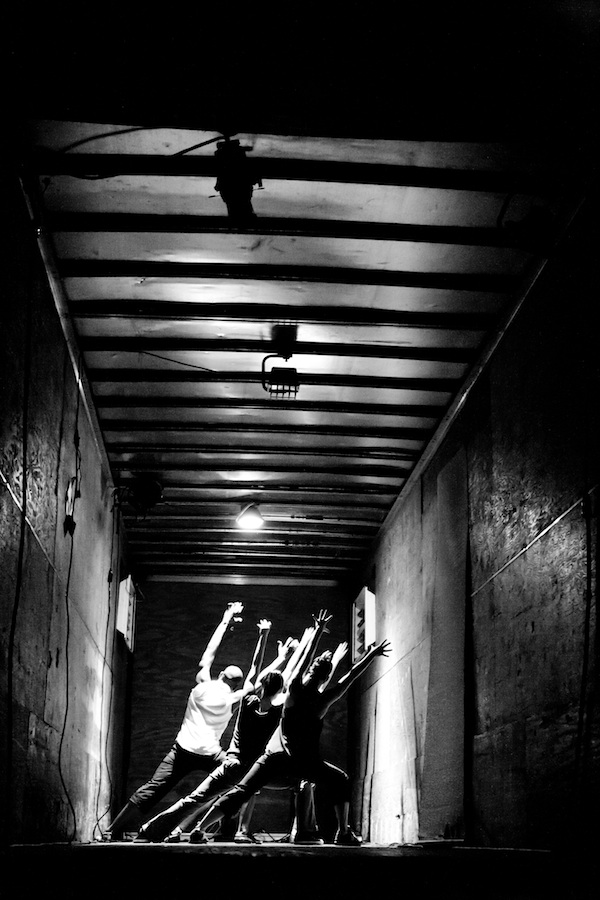 In 2009, lighting designer and production maven Malina Rodriguez arrived in Atlanta, seeking a vehicle through which to curate performance and introduce new audiences to contemporary dance. At the time, choreographers faced a lack of accessible venues, limited performance opportunities, and fragmented support from presenters. Seeing this need as a chance to make an impact, Rodriguez co-founded Dance Truck, the mobile movement project dedicated to bringing dance to the people. The company's utilitarian approach – pull up a truck and dance in it – is both egalitarian and evocative. And it's won over curious audiences, building a new fan base and vital synergy around Atlanta's budding dance community.
Since it's founding, Dance Truck has presented 92 artists in box trucks, shipping containers, flatbeds and pickups. Their biggest rig was a 49-foot trailer parked at the Portland Institute for Contemporary Art's Time Based Art Festival. Amongst their smallest stages: a humble moving van, classic 1955 Chevy Stepside, and the rooftop of The Good Food Truck (yes – cooking and service continued inside). They've translated their mobile venue concept to create small portable stages for pop up performances at Art on the Beltline and Atlanta Streets Alive. And when their sod-filled truck pulled into The Goat Farm for their 2011 romantic rambler, PLOT, they built the swing set that became one of the venue's perennial icons. The rough and tumble company was formally adopted in 2011 by The Lucky Penny, giving the project a non-profit presenter and infrastructure. That same year, they launched an international spin-off, Dance Truck Project, directed by Off Site Dance Project in Yokohama, Japan. But lately, Atlanta hasn't seen much of its beloved Dance Truck. This summer, the hiatus ends when Dance Truck Returns at The Arts Exchange on June 28.
Artistic Director Malina Rodriguez explains, "The last year has marked a creative shift for Dance Truck towards more limited, focused engagements and also touring opportunities. The landscape around Atlanta dance has changed since Dance Truck began in 2009. I'm thrilled to see that now there are new and expanding showcase opportunities for emerging choreographers. So, we are evolving. And also maturing – focusing on commissions that give more direct support to the artists and opportunities that present new curatorial challenges."
On June 28, Dance Truck's festive performance environment should appeal to an eclectic mix of visual and performing arts patrons, as well as community members of all ages in search of a cultural adventure. The dynamic dance line-up opens with 10-year-old choreographer Beatrix performing alongside of Blake Beckham.
"Across the Atlanta arts community," explains Beckham, "Beatrix and her parents are the most devoted volunteers and loyal patrons that I've ever encountered. Giving Beatrix this choreographic platform as a very young artist is a way to celebrate her valued place in our community and to empower her to continue expanding her creativity."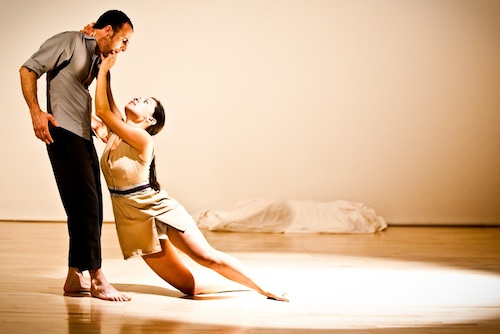 Other featured choreographers include emerging artists, Kala Seidenberg and Erik Thurmond, both independent professional artists who have recently begun to produce their own work while continuing performance careers. Both have recently performed for Staibdance. Thurmond also dances for CORE Performance Company and The Georgia Ballet. Seidenberg is a recent graduate of the Emory Dance Program, now pursuing a career in dance and arts education.
The evening's headliner is tEEth, the critically acclaimed touring company directed by choreographer Angelle Hebert (New Orleans, LA) and composer Phillip Kraft (Portland, OR). Approaching the body with an eye for life's beauty and dark absurdity, tEEth offers a poignant and uncompromising glimpse of humanity, combining technical virtuosity with raw visceral impact. Hebert's precise, distinctive phrases push gestural dance to its limits, while Kraft's music merges gritty sound with hypnotic melody.
This company's fierce emotional delivery and piercing multi-sensory aesthetic were recognized in 2012 with a selection in Dance Magazine's "25 to Watch." In 2011, tEEth won the Joyce Theater Foundation's prestigious A.W.A.R.D. Show! at On the Boards (Seattle) and Hebert was voted Best Choreographer by the Willamette Week (Portland, OR).
For Dance Truck, tEEth offers the premiere of a new work. Presenting their first visit in Atlanta has been a long-time aim of Rodriguez, who served as the company's lighting designer and technical director from 2006-2009. She explains, "The first time I saw tEEth, I left the theater feeling disturbed – in a good way. The work is aggressive, exacting and haunting, yet still a wonderland of eye candy."
In addition to dance performances, Dance Truck Returns will feature a mobile animation studio by ASIFA-Atlanta (Association Internationale du Film d'Animation) and a truck-mounted exhibit by Whitespace Gallery featuring the work of Tommy Taylor. Guests can make their own Dance Truck shirt in a bus-turned-screen-printing-assembly (bring own tee or buy one). Plus, grab dinner from The Good Food Truck, serving up refreshing summer bites and your favorite late night standbys.
The hoopla will unfold across several different box trucks, parked around the front driveway of The Arts Exchange, nestled off Glenwood Avenue near Grant Park in Atlanta. While early performances at 7 p.m. are family-friendly, content grows more mature by 9:15 p.m.
For more information, visit www.dancetruck.org. Admission will be $10 at the door.
Photo (top): Choreographer Blake Beckham's American Muscle at the Time Based Art Festival. Photo by Karley Sullivan. Photo (below): tEEth in 2010 work Home Made. Photo by Aaron Rogosin.