DanceForge to bring dance experts together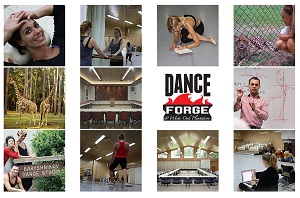 DanceForge, the unprecedented four-day retreat at White Oak Plantation in North Florida, sponsored by Jacksonville University with a grant from the Howard Gilman Foundation, will bring experts in dance together to learn from one another and develop white papers on best practices to be released worldwide.
"We're launching a global initiative bringing leaders in dance education together in a think-tank setting to wrestle with the hot topics of the field," said Bill Hill, dean of JU's College of Fine Arts. "At times there are barriers to sharing because people want to maintain their originality. But now we are seeing a desire to collaborate."
"Part of that desire comes from a dynamic move occurring in dance today toward becoming more interactive with its audience, but other topics related to the artistic process, new instruction methods and arts funding will be discussed as well," he said.
DanceForge will be held from November 24-27 and will feature 50 professionals and five facilitators cloistered at the Mikhail Baryshnikov Dance Studio and its surroundings at the exclusive White Oak.
DanceForge will feature discussion and intensive workshops to improve the discipline and bring together emerging educators, master faculty, practitioners and administrators from around the globe to expand the theory and improve the practice of dance in the 21st century.
A registration fee of $525 will cover lodging and meals at White Oak Plantation, with its 7,400 acres of pristine woodlands on the St. Marys River 30 miles north of Jacksonville. The plantation includes White Oak Conservation Center, a premiere wildlife breeding, research and training facility.
Those interested in the retreat should visit http://mfa.ju.edu/danceforge/ to apply. A host committee will select up to 50 attendees, and there is an early application deadline of Oct. 15.