DANCENOW Joe's Pub Presents One Second Past The Future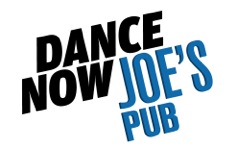 New York's DANCENOW Joe's Pub will present the world premiere of One Second Past The Future, created by Camille A. Brown in collaboration with J. Michael Kinsey, this April 20 and 21. Presented as part of DANCENOW's 2012 Featured Artist Series, the new work celebrates soul and funk in a series of theatrical vignettes.
Camille A. Brown's choreography explores timeless and traditional stories with an eye on the past and present. With actor J. Michael Kinsey, Brown mounts a musical theater-style production to celebrate the music and lives of soul/funk artists. Incorporating the music of such legends as Parliament, The Jackson 5, Rufus and Chaka Khan, One Second Past The Future is a dynamic tribute to a golden era. The work will be performed by Camille A. Brown & Dancers, with special guests.

DANCENOWNYC is produced by directors Robin Staff, Sydney Skybetter, and Tamara Greenfield.
Tickets can be purchased by phone at 212-967-7555 or at www.joespub.com.
Joe's Pub at The Public Theater is located at 425 Lafayette Street, New York (between East 4th Street and Astor Place).