Dance/NYC Thanks 2021 Symposium Sponsors; Ticket Sales Close 3/5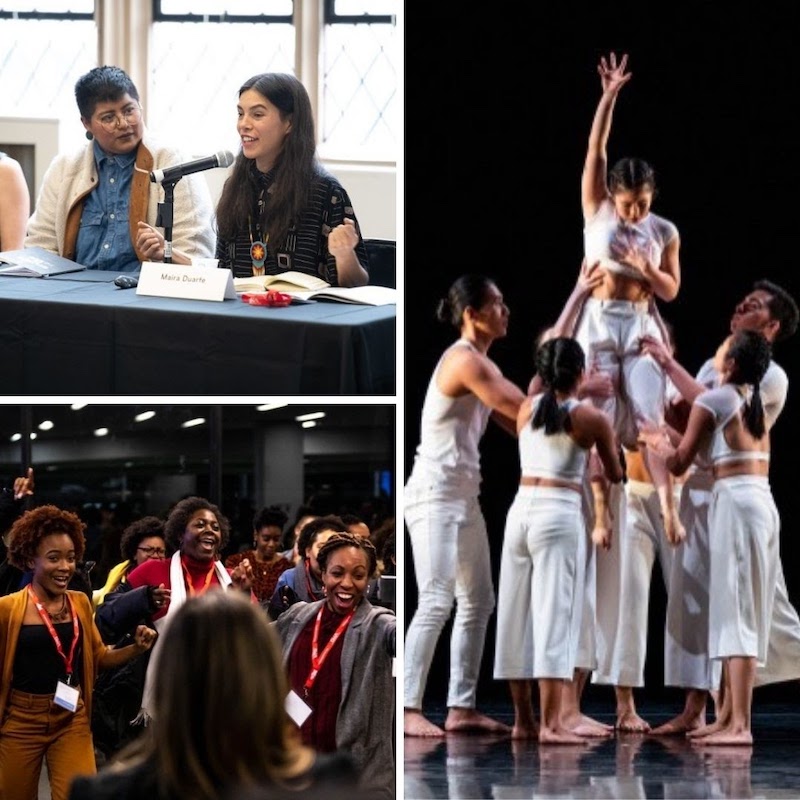 Dance/NYC's 2021 Symposium will focus on reimagining the dance ecology with emphasis on advancing justice, civic engagement, and the whole dance worker. It will invite participants to investigate topics of decolonizing dance education, community organizing and social change, governmental advocacy, among others, in the context of a global health crisis and the social justice uprisings of 2020.


As the only gathering of its kind for the dance community in the metropolitan New York City area, the Symposium is a meeting place for the dance field, to exchange ideas, expand networks, sharpen organizational practices, and deepen the inquiry around New York City's legacy and trajectory of dance-making.
Dance/NYC 2021 Symposium is made possible by the generous support of its sponsors with special thanks to Con Edison, the 2021 Symposium Lead Corporate Sponsor and Jody Gottfried Arnhold the 2021 Symposium Lead Dance Advocate. Subsidies for the education and dance worker ticket tiers are made possible by the Arnhold Foundation. Leadership support is provided by The Andrew W. Mellon Foundation and the Howard Gilman Foundation. The Symposium is also supported, in part, by public funds from the New York City Department of Cultural Affairs, in partnership with the City Council, from the New York State Council on the Arts, with the support of Governor Andrew M. Cuomo and the New York State Legislature, and from the National Endowment for the Arts.
The 2021 Symposium will take place from Wednesday, March 17 – Saturday, March 20, 2021 with the theme of Justice. Transformation. Education. "Dance/NYC is grateful to be in community with partners that back our vision for reimagining the dance ecology," said Alejandra Duque Cifuentes, Executive Director of Dance/NYC.
The Lead Corporate Sponsor shared, "Con Edison is very pleased to support the Dance/NYC 2021 Symposium and celebrate the power of the arts to inspire, engage, and strengthen our community," said Frances A. Resheske, senior vice president of Corporate Affairs.
Tickets to the Symposium are scheduled to close this week on Friday, March 5. Tickets are available for groups and individuals including students and members of Dance/NYC Justice, Equity, Inclusion Partners with individual prices ranging from $10 to $140.
For more on tickets, visit Dance.NYC/DanceSymp.
For more information on the 2021 Symposium sponsors, visit www.dance.nyc.
Image courtesy of Dance Symp