Dancer Health Day, combined with its popular Open Call Audition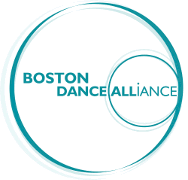 Boston Dance Alliance's (BDA) third annual Dancer Health Day, combined with its popular Open Call Audition provide a one-stop opportunity for regional dancers to receive wellness screenings from dance medicine experts and show their moves to regional choreographers looking to cast upcoming performances. This day of "dancer mega-opportunity" is Sun., Sep. 15, 2019 at the Dance Complex, 536 Massachusetts Avenue in Cambridge.
Sports medicine doctors, physical therapists and orthopedists from regional hospitals and practices will assess and screen full- and part-time professional dancers, recreational dancers, and adult dance students for muscle strength, range of motion, lung capacity, body mass index and other health factors. Medical students training in dance and sports medicine are part of the evaluation teams.
Assessments are conducted by volunteer clinicians under the direction of Lauren Elson MD, Medical Director of Spaulding Hospital's Dance Medicine Program at Spaulding Outpatient Centers, in collaboration with Boston dance medicine specialists including noted orthopedic surgeon Lyle Micheli, MD, and sports medicine physician Bridget Quinn, MD, both of Boston Children's Hospital.
Dancer Health Day is combined with BDA's annual Open Call Audition, where choreographers and dance companies assemble to assess local dancers in consideration for upcoming performances and dance projects. The auditioning dancers take master classes in a variety of styles, including ballet (taught by former Boston Ballet principal Yury Yanowsky), modern (with Alexandra "Allie" James), jazz (with Jeannette Neill) and West African/African Diasporic dance (with Papa Sy).
"This year Boston Dance Alliance provides a 'mega-opportunity' for dancers who want to keep their bodies healthy and find satisfying performance opportunities," says BDA Executive Director Debra Cash. "Dance is a physically demanding career with special health care needs, and health benefits are not always provided. This underscores our mission to nurture dance and dancers in our region."
For further information visit: http://bostondancealliance.org/auditions/bda-open-call-audition/
Image courtesy of Boston Dance Alliance