Dancers to compete for 13th Erik Bruhn Prize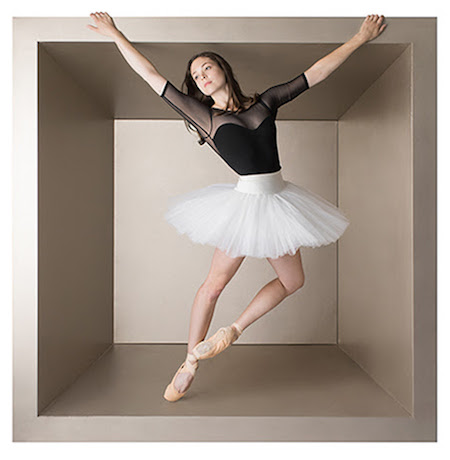 The 13th International Competition for The Erik Bruhn Prize will be Saturday, March 23 at 7:30 p.m. at the Four Seasons Centre for the Performing Arts in Toronto. The companies participating in this year's competition are American Ballet Theatre (ABT), The Hamburg Ballet, The Royal Danish Ballet and The National Ballet of Canada.
The participants are Aran Bell (20) and Catherine Hurlin (23) from ABT; Jeannine Haller (22) and Siphesihle November (20) from The National Ballet of Canada; Mathias Oberlin (22) and Sara Ezzel (23) from The Hamburg Ballet; and Emma Riis-Kofoed (20) and Mattia Santini (20) from The Royal Danish Ballet.
Judging the competition will be Artistic Directors Karen Kain (National Ballet of Canada), Kevin McKenzie (American Ballet Theatre), John Neumeier (The Hamburg Ballet) and Nikolaj Hübbe (The Royal Danish Ballet).
Competing for the choreographic prize are Alysa Pires (The National Ballet of Canada), Jessica Lang (ABT), Kristian Lever (The Hamburg Ballet) and Nathan Compiano (The Royal Danish Ballet). The evening will be hosted by New Zealander

Harrison James

, a principal dancer with The National Ballet of Canada.
One of the most acclaimed and revered male dancers of the 20th century, Erik Bruhn personified the danseur noble tradition in all its classical, regal glory. His affiliation with The National Ballet of Canada was a lengthy and fruitful one, culminating in his artistic directorship of the company from 1983 until his untimely death in 1986. Bruhn left part of his estate for the establishment of The Erik Bruhn Prize, which was to be awarded to one male and one female dancer who "reflect such technical ability, artistic achievement and dedication as I endeavoured to bring to dance."
Since it began in 1988, the competition has showcased the talents of many of the finest young dancers from companies around the world. Competitors for the prize are selected by the artistic directors of their respective companies. Each pair performs a classical pas de deux and variation and a contemporary pas de deux or solo work.
Participants receive a medal and the winners are each awarded a prize of $7,500 and a sculpture by Canadian artist Jack Culiner generously donated by Artcast. The winner of the Choreographic Prize, established in 2009, will also receive a Jack Culiner sculpture and a $2,500 cash prize.
Many of the past competitors have gone on to become principal dancers, enjoying international careers, making the competition a glimpse of the future stars of the ballet world in one exhilarating evening of dance.
To see the full list of past Erik Bruhn Prize winners, visit

national.ballet.ca

.
Photo: Jeannine Haller. Photo by Karolina Kuras.