Dances Patrelle commemorates its 25th year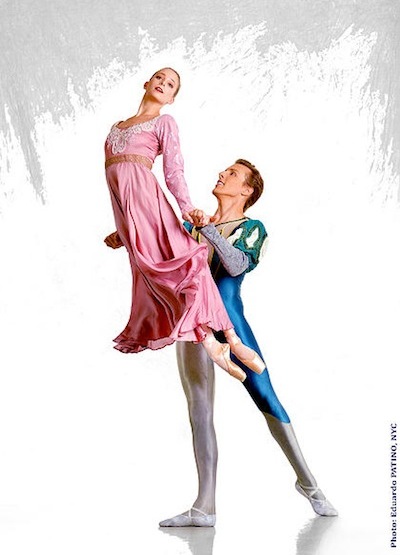 This week, Dances Patrelle will present its dazzling production of Romeo & Juliet to celebrate the company's 25th anniversary. Dances Patrelle (dP) has been a dynamic professional ensemble on the New York scene for a quarter of a century, presenting two performance series every season.
From September 11-14, audiences can immerse themselves in the tragic love story of Romeo & Juliet at The Kaye Playhouse at Hunter College, located at E. 68th Street between Park and Lexington Avenues in New York City.
In celebration of Shakespeare's 450th birthday, this evening-length revival of Romeo & Juliet will feature Francis Patrelle's choreography and Los Angeles Ballet dancers Alexander Castillo and Chloé Sherman in the roles of Romeo and Juliet.
As the resident ballet company of the Kaatsbaan International Dance Center, Dances Patrelle will once again follow in its tradition of educating children and nurturing professionals in the art of ballet through this production. Romeo & Juliet has cast aspiring ballet students to be featured alongside a diverse professional cast. The cast includes dancers Matthew Dibble, Amy Brandt, Julie Voshell, John Mark Owen and Grant Dettling.
Patrelle's version of the classic love story provides new perspectives and fresh lens. "Francis Patrelle gives the traditional tale ingenious twists… the stories behind the stories," wrote Jennifer Dunning for The New York Times in 1993.
For more information, visit www.dancespatrelle.org. Tickets are now available.
Photo courtesy of Dances Patrelle.