Dance/USA Announces Transition of Executive Director Amy Fitterer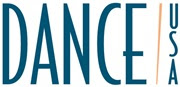 Dance/USA, the national service organization for professional dance, has announced that Executive Director Amy Fitterer will transition out of her role in December 2020.

Fitterer has led Dance/USA since January 2011, having joined the organization as Director of Government Affairs in 2008. Under her leadership, Dance/USA launched the Institute for Leadership Training, a national mentorship program; Dance Business Bootcamp, an annual workshop for dance artists and administrators working within budgets below $200,000; Dance/USA Fellowships to Artists, a national program funding individual artists addressing social change; and the new core service of archiving and preservation, following the integration of Dance Heritage Coalition into Dance/USA.

Dance/USA's next leader will be able to build on a solid foundation thanks to Amy's hard work and we are excited about the organization's future."

The Dance/USA Board of Trustees has approved the appointment of a search committee that will be co-chaired by past Board Chair Michelle Ramos and current Board Chair Robinson. The committee has started the work towards identifying the future leader(s) of the organization and will open an application process in early 2020.
Learn more about Dance/USA at danceusa.org