Dance/USA is Hiring!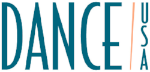 Dance/USA seeks a Director of Programs. The deadline to apply is Wednesday, October 16, 2019. The Director of Programs is in charge of three major programs at Dance/USA: the Annual National Conference, Annual Dance Forum/s and Institute for Leadership Training.
Annual National Conference
Dance/USA's Annual Conference brings together hundreds of administrators and artists working in the not-for-profit dance sector, and working in all regions of the United States.
Dance Forum
The Dance Forum is a 3-hour convening bringing together a wide variety of individuals working in the dance industry to connect with peers and discuss immediate, field-wide issues.
Institute for Leadership Training
Dance/USA's Institute for Leadership Training (DILT) is a national mentorship program meant to leverage connections between industry leaders and emerging artists to bolster personal and professional development through one-on-one mentoring relationships.
For further information visit:https://danceusa.org/jobsatdanceusa