Dansco looking for models aged 5-20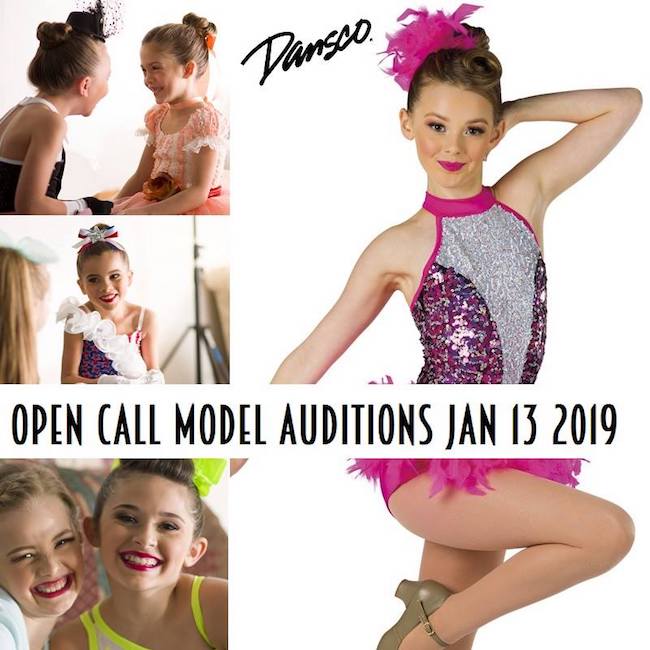 Popular costume supplier Dansco is auditioning dancers for upcoming photo shoots for its national catalog, website and social media. Auditions will be held Sunday, January 13, 2019 from 11 a.m. to 3 p.m. at 1299 County Street in Attleboro, MA.
Dansco is casting both male and female dancers aged 5-20. They should have excellent bodily awareness and be able to pose in the proper position as directed by the photographer.
Candidates are needed for the following size categories — Female: extra small child, small child, medium child, large child and small adult. Male: small child, medium child, large child, small adult and medium adult.
On audition day, female applicants should arrive in a leotard and tights. Males should arrive in any dance class attire. Officials will take measurements and photos onsite.
While no headshots or resumes are needed, dancers should arrive with a completed application. Go to www.Dansco.com to access the application.
Selected models will be paid $100 per day for all future photo shoots.