DANY Studios in NYC closing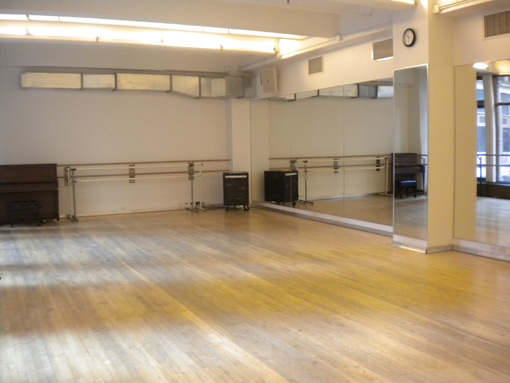 To the distress of many in the New York City dance scene, the beloved DANY Studios announced Monday, August 15 that it would be closing its doors on Monday, October 31. Operated by The Joyce Theater Foundation, the studio rental space in midtown is a hub for independent dancers, dance companies and other performing troupes.
In an email sent out to renters on August 15, DANY Studios stated, "Thank you for your patience over the past few months as we have been carefully determining our lease renewal and the future of DANY Studios. It is with deep regret that we have now determined we will not be able to renew our lease…"
The email added, "We thank you for your valued support and dedication to DANY Studios and we will gladly work with you to assist you in identifying another studio home where you can continue to create, build and bring the arts to life."
According to The Joyce website, DANY (standing for "Dance Art New York") Studios served the needs of many in the dance/theater communities by providing 11 affordable studios for rehearsals, auditions, classes, workshops and more. It offered amenities like lockers, showers and Wi-Fi.
"This is terribly sad news for companies and choreographers because they had decent not-for-profit rates and many studios, and now finding space to rent in NYC is going to be even harder," commented Dance Informa's Laura Di Orio, who performs with Lydia Johnson Dance.
"Everyone rehearsed there – ballet companies, Complexions, tappers, singers, modern troupes, musical theater…everything. I always called it a reunion spot for dancers because you always saw someone you knew there," she added.
In its announcement, DANY Studios kindly recommended dancers and companies use SpaceFinder and HourSpaces as "tools through which to find alternate spaces."
Photo courtesy of The Joyce Theater Foundation.