David Dorfman Dance presents Work-In-Progress Performance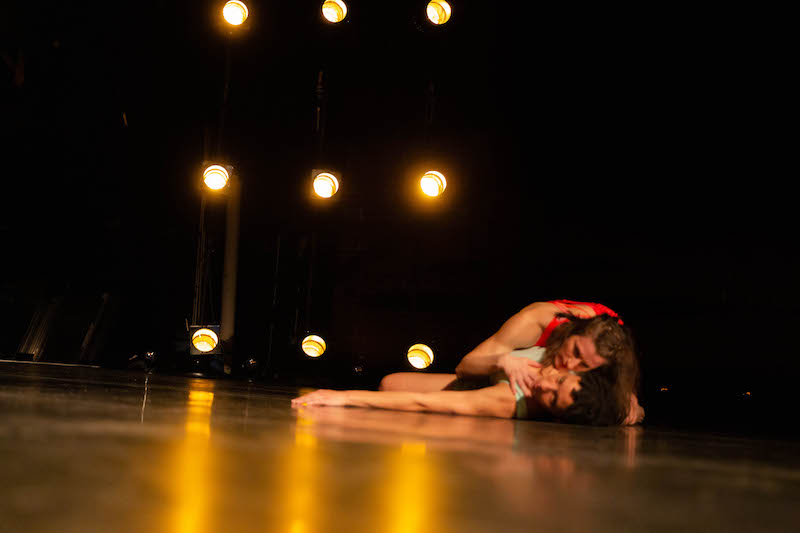 David Dorfman Dance presents a New York City Work-In Progress Performance celebrating the 30-year old modern dance company's first time collaboration between Obie-Award winning, interactive-electronics artist Andrew Schneider and David Dorfman Dance. Titled A(Way) Out of My Body. The performance takes place on Friday, June 28 at the NYU Tisch School of Arts, with a post-showing Q&A and Champagne Toast.
The work investigates out-of-body experiences as related to intergenerational trauma, and the mental burden and physical impact of surviving personal adversity.
Dorfman and his company of dancers weave together movement, technology, theater and live music composed and performed by the David Dorfman Dance Band. The work takes audience members on an exploration of their own resilience and capacity for joy when overcoming physical and societal limitations.


"I believe in the healing power of art—and dance in particular. I see the body as a political and emotional force. I love using mine as an expressive power," states Choreographer David Dorfman.

A(Way) Out of My Body, premiering in 2020, represents a new era for the company as it enters its 4th decade of making dances. Always lauded as making "full throttle, big hearted" choreography, 63-year old David Dorfman sets out to make his most personal work yet.


The evening ends with a brief Q&A with David Dorfman, Andrew Schneider, Dorfman Band Sam Crawford, Liz de Lise and Jeff Hudgins and the dancers of David Dorfman Dance. A champagne toast celebration is included in the price of admission.


www.daviddorfmandance.org for tickets
Image courtesy of David Dorfman Dance