Deborah Abel Dance to perform in the park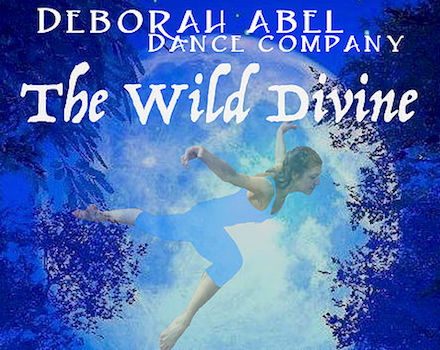 This Saturday, July 14, Deborah Abel Dance Company will present a free performance of excerpts from The Wild Divine at 2 p.m. at Kennard Park in Newton, MA. Attendees are encouraged to bring picnic items.
Based in Lexington, MA, Deborah Abel Dance Company performs original creations by Founder/Artistic Director Deborah Abel, which are "intended to engage the audience in a very human, soulful and concretely emotional way".
The Wild Divine is described as a "mystical, emotional and spiritual journey to the true aliveness and beauty that lives inside all of us". It invites viewers to travel to the deepest part of themselves and to bravely explore any places of profound peace and sublime joy to "return awakened". It's set to music that will be performed live by Sweet Rasa.
When reviewing The Wild Divine on March 18, Boston Globe's Karen Campbell wrote that it was "beautifully danced... filled with movement of liquid flow and lush exchanges of weight". She pointed out that Abel's aesthetic is Bhakti Modern, which "unfolds from the ebb and flow of breath". She wrote that viewers can expect inventive partnering, including "soaring dives, striking angular shapes and lifts that cartwheel legs end over end".
After the performance by Deborah Abel Dance Company, a drum circle and dancing will follow.
For more information, visit www.deborahabeldance.org/events. The company requests that attendees park their cars at Newton South High School, located at 40 Brandeis Road. Parks and Recreation will shuttle guests and their chairs and picnic supplies to Kennard Park around the block.
---