Designing a Dance Warm-Up Workshop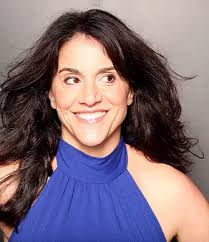 Calling all Dance Educators and Dancers interested in the science of building a dance warm up, redesigning your current one, or building a new one that will train technically strong, versatile dancers and can be completed in as little as 20 minutes (or longer if desired) for the upcoming Dancing Anatomy Workshop on Sunday, July 28, 2019 at Studio 353 NYC.
This Workshop is for Dance Educators and Dancers interested in learning about the physical science of designing a warm up. Together with the participants, warm up exercises will be demonstrated, the anatomy will be identified, and new ways to creatively develop exercises that train technique, strength, conditioning, and fluid transitions will be explored. Proper sequencing, how to progress or regress the necessary components to meet the needs of all levels of dancers, and how to prevent overtraining and injury will be discussed. The product will be a warm up that is unique to your personal style, innovative, comprehensive, and fits your timing needs.
Register at Dancinganatomy.com
Image courtesy of Dancing Anatomy