Detroit Dance Race celebrates 20th Edition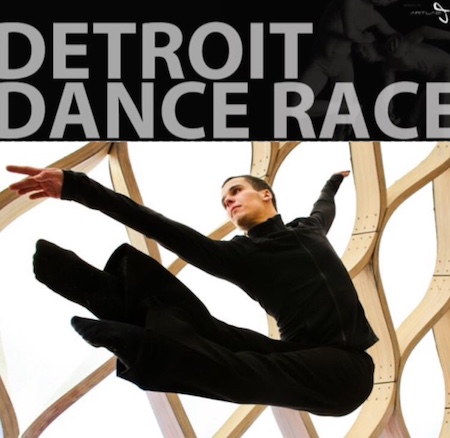 ArtLab J, a multi-faceted dance organization based in The Motor City, will present the 20th Detroit Dance Race this Saturday, December 16. This event was founded to give emerging and professional choreographers an opportunity and location to present their work. It was dubbed the "Detroit Dance Race" because its creators wanted dance to be continuously growing, changing and building up the community, just like the motor-city.
Detroit Dance Race will take place at The International Institute of Metropolitan Detroit, located at 111 East Kirby Street. The Winter Party will kick off the evening at 4:30 p.m. Performances will start at 6 p.m.
Companies presenting works include ArtLab J I and II, Sophia Daly and El Kronox, J+Co, Abigayle Cryderman, Transfigure Dance Company, Suttle Dance, Paul Manganello, Amber Kao Dance Company, Epiphany Dance, Ballet Edge Detroit, Brandon Harneck and FUN GIRL.
One of these performances will be chosen by the audience to return and perform at the Detroit Institute of Arts with ArtLab J in the 2018 Spring Dance Concert.
Book tickets to the Detroit Dance Race at www.artlabj.com. To attend the performances only is $15. To attend the Winter Party too, which includes light snacks, cost $25.
Also, student dancers should note the approaching ArtLab J 2018 Scholarship Summit. Set for Sunday, January 14 from 1 – 6 p.m. at The International Institute of Metropolitan Detroit, this summit will include two master class workshops and a scholarship audition where dancers learn choreography and perform in front of a live panel of judges. This "one-stop" audition produced by ArtLab J will feature some of the best summer dance programs in the Detroit area. Learn about the various scholarships offered and apply here.
Image courtesy of ArtLab J.
---