Diavolo to hold auditions in L.A.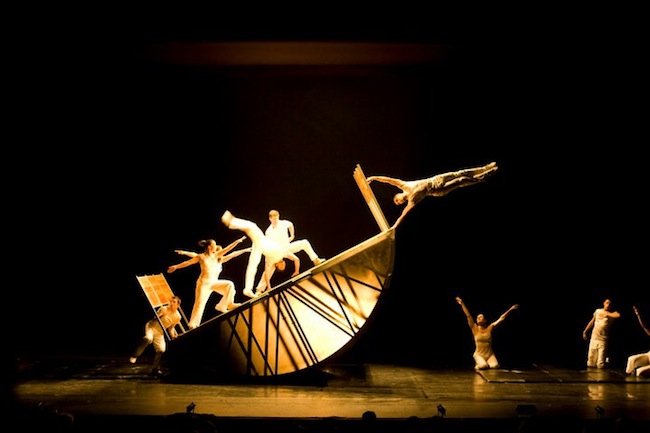 Diavolo, a 22-year-old dance company that fuses many different movement vocabularies, is holding auditions on Saturday, December 13 from 10 a.m. to 4 p.m. for male and female touring company members for its 2015-16 season.
Diavolo mixes styles such as ballet, contemporary dance, acrobatics, gymnastics, martial arts and hip-hop in its performances, so dancers with versatile dance training will be the best fit.
According to Diavolo's audition notice, the company is offering approximately 25-30 weeks of work for the season, including 6-10 weeks of rehearsal at the company's Los Angeles studio. Competitive pay rates are available.
With a working environment that is physically demanding and team-oriented, Diavolo also offers dancers the exciting opportunity to help collaborate on new works in Diavolo's style of "Architecture in Motion" under the direction of founding Artistic Director Jacques Heim, whose choreography credits include Cirque du Soleil and other special events worldwide.
Diavolo's recent artistic highlights include touring engagements to 25 cities during the 2013-14 U.S. tour, plus international shows at the Melbourne Arts Center in Melbourne, Australia and the Movimentos Festival in Wolfsburg, Germany.
Auditions will take place at Diavolo's home studio, located in 616 Moulton Avenue in Los Angeles. Dancers should bring clothes they find comfortable and easy to move in, plus long pants, athletic shoes and kneepads. Those auditioning should also bring a professional resume, recent photos and/or a headshot.
Since auditions are open call, advanced RSVPs are highly encouraged by email at auditions@diavolo.org.
While interested applicants are encouraged to tryout in person, if their schedule does not permit them to attend the open-call audition, they can send a video file either by email or by DVD in the postal mail.
Photo courtesy of Diavolo.