'Dirty Dancing' remake to premiere on ABC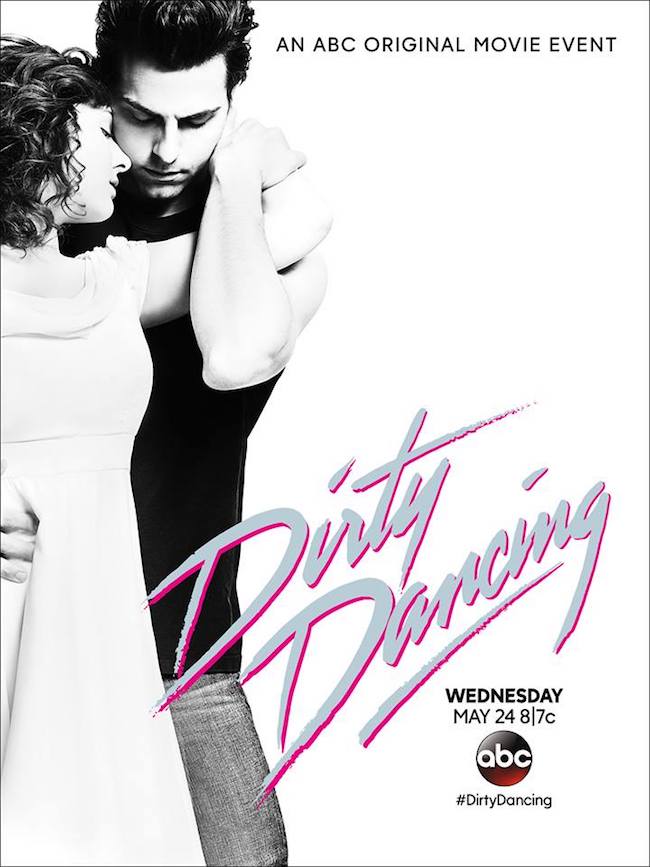 This week ABC will broadcast its brand-new TV remake of the classic dance movie Dirty Dancing, starring Abigail Breslin, Colt Prattes, Debra Messing, Bruce Greenwood, Nicole Scherzinger, Sarah Hyland, Tony Roberts, Katey Sagal, Billy Dee Williams and J. Quinton Johnson.
The three-hour filmed musical event will feature the same story from the beloved 1987 romantic drama starring Jennifer Grey and Patrick Swayze. According to numerous reports, the new adaptation has few tweaks – so viewers can anticipate the same wonderfully awkward watermelon scene and the iconic dance lift.
Premiering Wednesday, May 24 at 8|7c, this remake is six years coming, as it was first announced in 2011 that Lionsgate had tapped High School Musical's Kenny Ortega to direct it. In reality though, this ABC adaption has been directed by Wayne Blair, according to IMDb. Tony Award-winning Hamilton choreographer and Bandstand director Andy Blankenbuehler was brought on to create and set the movement sequences.
However, be warned, as some publications with advanced access to this remake have given reason to believe it could be a letdown. TV critic Sonia Saraiya reviewed for Variety and said "there's barely even dancing." (Oh no!)
Last year Dance Informa interviewed cast member Alessandra Marconi, who is one of the 10 staff dancers in the film. She gave us a behind-the-scenes look at the project, telling us about her favorite scene and what it was like working with Blankenbuehler.
When asked why die-hard fans should give this new rendition of the classic a chance, she said, "The original themes remained in the new movie and are life experiences that we can all relate to: adolescent independence, discovering sexuality, classism, consequence, absence of choice, grappling with love and being accepted for who you are. In the current screenplay you'll see new character development that more specifically reflects our social climate today. The revisions have made the characters more complex, which is what we as an audience relate to the most. Also, it's been made as a TV movie musical, so you'll see all of us singing. They had to cast principals that not only act, but sing and dance. You'll see the actors' versatility, which is impressive."
Read her full interview here. For more information on this Dirty Dancing remake, visit abc.go.com/shows/dirty-dancing. To see 27 official ABC promotional set photos, head to www.playbill.com. Watch the trailer below.