Disney Channel star releases dance video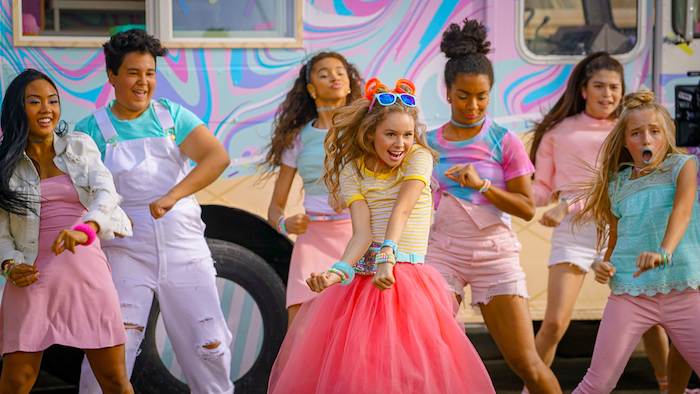 Ruby Rose Turner, a 13-year-old dancer, singer and star of Disney Channel's newest family sitcom "Coop & Cami Ask the World," introduced "Ruby Rock" earlier this month. The upbeat and vibrant dance video features the triple threat showing off her moves and singing chops.
The network premiered the dance video immediately following a "Coop & Cami Ask the World" marathon on Monday, November 12. Fans who want to dance along with Ruby can watch the video below or here.
Want to better learn Ruby's moves? Her "How to Ruby Rock" dance-tutorial premiered Friday, November 16 on Disney Channel YouTube! Check it out here.
"Ruby Rock" was written by Jack Kugell, Hanna Jones, Matt Wong and Joshua Killacky and produced by Jamie Jones, Jack Kugell and Matt Wong. Killacky also served as choreographer.
The live-action family comedy "Coop & Cami Ask the World" follows Cooper (Coop) and Cameron (Cami) Wrather, two middle school siblings who co-host Coop's online show "Would You Wrather." With the help of their little brother Ollie and Coop's best friend Fred, the duo fields offbeat questions and results to the show's millions of followers (a.k.a. "Wratherheads") who help them solve problems – both mundane and madcap. Every day is an adventure in the Wrather's hectic household, which also includes their older sister Charlotte and mom Jenna, as Coop and Cami tackle adolescence and everyday family situations with humor and heart.
New episodes of "Coop & Cami Ask the World" debut Friday evenings at 8:30 p.m. PT/ET on Disney Channel, in the DisneyNOW app and Disney VOD.
Photo by Disney Channel/Erick M. Ramirez.