DoubleTake & Roschman Dance in joint show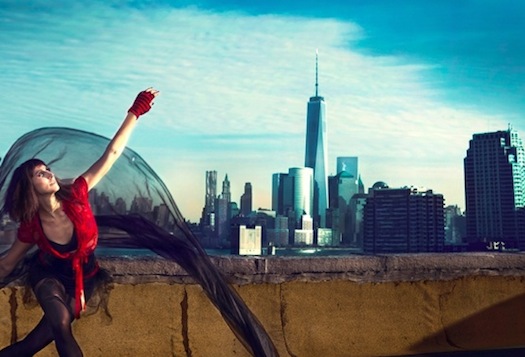 New York-based dance companies Roschman Dance and DoubleTake Dance will present a joint program entitled Arrival at New York's Theatre 80 on June 6-8. Featuring a split-bill evening of new work by Artistic Directors Sean Roschman of Roschman Dance and Ashley Carter and Vanessa Martinez de Banos of DoubleTake Dance, the program will present six works total.
The duet This Too Can't Stay by Roschman will explore the phantoms of loss that haunt a partnership long past its death. The new 25-minute work Territories, also by Roschman, will present vigorous movement performed by seven dancers. This work will dive headfirst into a world where a fragile power balance suddenly disintegrates, regenerates, shifts, decays and explodes.
DoubleTake Dance will then present its Passage and Perception, a 20-minute work exploring the different ways in which time is perceived, before presenting its Shirt Off My Back, a socio-emotional look at interactions with homeless people.
The evening will end with DoubleTake Dance's Til Enda, a solo portraying the initial shock of loss, and MutatEvolution, an athletic contemporary piece about the dual standard of evolution versus mutation when comparing human beings to animals.
Theatre 80, located at 80 St. Marks Place in NYC, will bring these two dance companies together on June 6 and 8 at 7:30 p.m. and June 7 at 2 p.m. For more information, visit www.theatre80.net.
Photo: DoubleTake Dance dancer Vanessa Martínez de Baños. Photo by Giorgio Del Vecchio, photo courtesy of Noir Tribe Media.