'Dracula' returns to Atlanta Ballet in February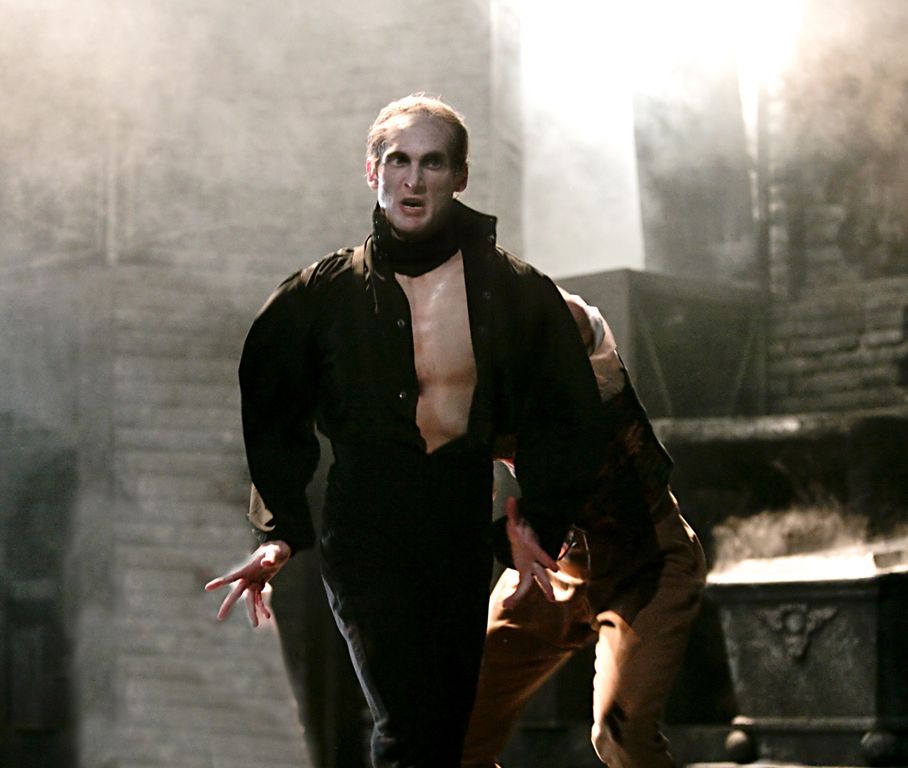 Five years have passed since the mercurial Count Dracula last sauntered onto the Atlanta Ballet stage, but the seductive vampire is back just in time for Valentine's Day, beginning Feb. 8 at the Cobb Energy Performing Arts Centre.
Based on Bram Stoker's 1897 classic gothic horror story, choreographer Michael Pink's Dracula mixes romance and passion with horror and pain. The lush cinematic work, complete with sensuous costumes, theatrical sets and a gripping original score by Philip Feeney, has become one of the biggest hits in Atlanta Ballet's 83-year history and one of the most popular renditions of Dracula in the world.
"Long live Atlanta Ballet's Dracula," said the Atlanta Journal Constitution's Julia Bookman in a 2002 review. "Gorgeously stylized…this revival promises pulse-racing theatrics smoothly entwined with wondrous choreography."
Atlanta Ballet performed the North American premiere of Dracula in 1998, and the production has since been seen by more than half a million people worldwide. In Stoker's Dracula, character Jonathan Harker struggles against the vampire, Count Dracula. The story, which first introduced the modern idea of vampires, the undead and the horror genre, has now appeared in numerous films, television shows, plays and novels over the past century.
As a special treat, Dracula will also mark the official retirement of veteran company dancer Brian Wallenberg. Wallenberg, who semi-retired in 2011, will reprise his role as Harker, which was also his first role with Atlanta Ballet 15 seasons ago.
Michael Pink's Dracula runs for two weekends on Feb. 8-16 at the Cobb Energy Performing Arts Centre, located at 2800 Cobb Galleria Parkway in Atlanta.
Tickets start at $20. To book, call the Ticketmaster Arts Line at (404) 817-8700, stop by a Ticketmaster outlet or the Cobb Energy Centre Box Office. To order online, visit www.atlantaballet.com. Groups of ten or more may call Atlanta Ballet Group Sales at (404) 873-5811 ext. 207. Gas South is the official presenting sponsor for Atlanta Ballet's production of Michael Pink's Dracula.
Photo: Atlanta Ballet's Jonah Hooper as Count Dracula in Michael Pink's Dracula. Courtesy of Atlanta Ballet.