Edward Villella in exclusive interview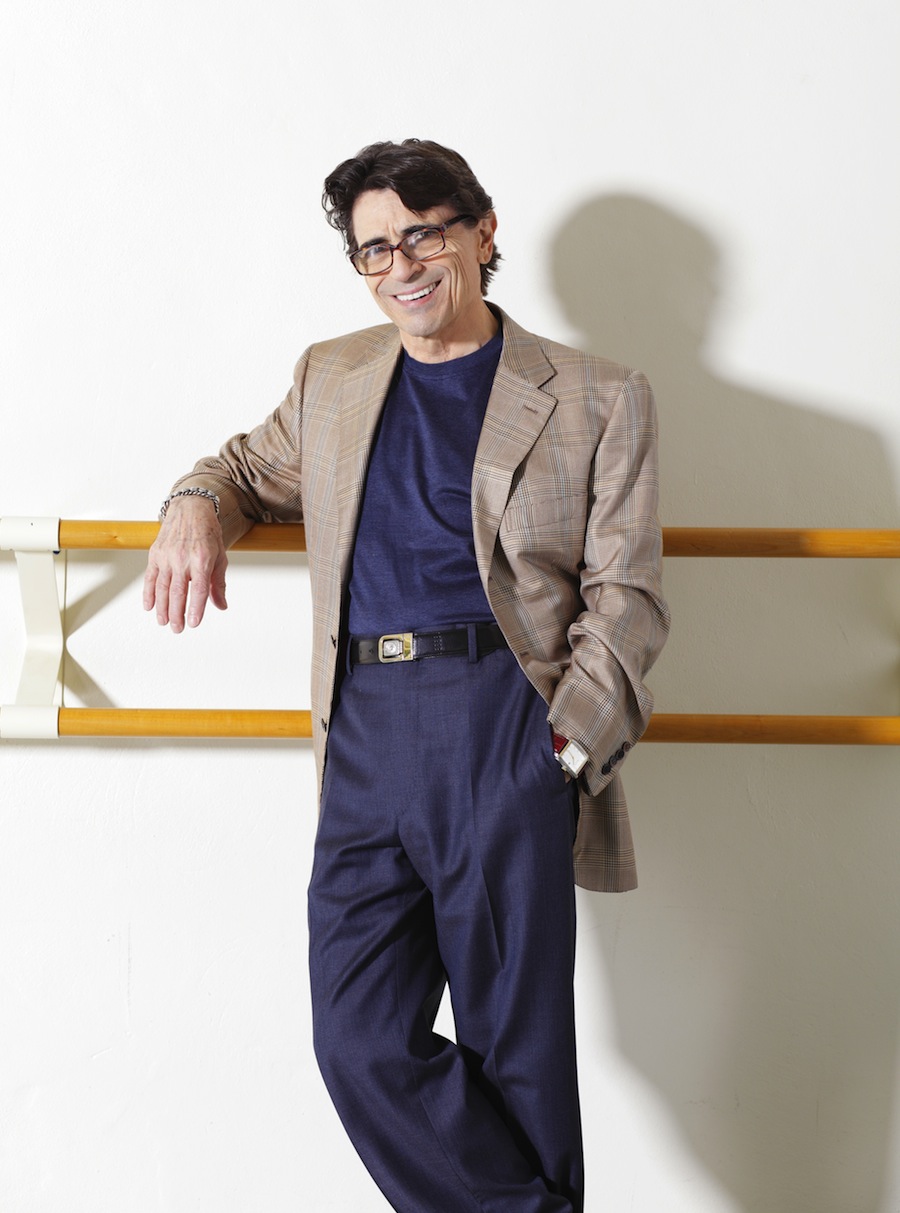 Words on Dance founder and producer Deborah DuBowy, in association with The Paley Center for Media, presents an evening with Edward Villella, featuring the dance icon in rarely seen television and film clips and a live interview conducted by his daughter Crista Villella on Monday, March 11 at 6:30 p.m. at the Paley Center for Media, located at 25 West 52 Street in New York City.
Crista, formerly ballet mistress at Miami City Ballet and currently repetiteur for Twyla Tharp, will interview her father in his first appearance since his 26-year tenure as founding Artistic Director of the Miami City Ballet.
In his conversation for Words on Dance, which will be accompanied by rarely seen TV and film clips, Villella will mainly talk about his extraordinary performing career and his memories of New York City Ballet as a protege of Balanchine and Jerome Robbins, for whom he originated roles in A Midsummer Night's Dream, Jewels, Bugaku, Pulcinella, Dances At A Gathering, and many other ballets.
Villella will also discuss his leadership of the Miami City Ballet: what led him to create the company and what it takes to build a company from the ground up. He will touch on audience development, selecting and maintaining a repertory, choosing and training dancers, fundraising, support and board interaction. And he will share his thoughts about dance education and the evolution of technique to serve repertory – lessons he learned from Balanchine and the great teacher Stanley Williams – and which he intends to continue to pass on to new generations of dancers and audiences.
Honorary chairs for the event are Eliot Feld, Cynthia Gregory, Goldie Hawn, Robert LaFosse, Patricia McBride, Twyla Tharp, Helgi Tomasson, and Violette Verdy.
To purchase tickets and make reservations to this special event, visit www.wordsondance.org. Tickets are $30 for general admission and $20 for students and Paley Center members. Premium tickets are $150 and will include a post-program reception with Mr. Villella and an invitation to observe a private Master Class at The School of American Ballet on Saturday, March 9.
Edward Villella began his ballet training at George Balanchine's School of American Ballet at the age of 9, and joined the corps de ballet of New York City Ballet in 1957, at the age of 21. Weeks later he was cast as the male lead in Jerome Robbins' Afternoon of a Faun, and subsequently went on to unparalleled success in a series of classic Balanchine ballets, including Prodigal Son, A Midsummer Night's Dream, Jewels and Apollo.
Following his retirement from the stage Villella redirected his energies to Artistic Direction. In 1986, he founded the Miami City Ballet, and led it to international success for over 25 years. Among his distinguished honors are the 1997 Kennedy Center Honor, the National Medal of Arts, the 38th annual Capezio Dance Award and the National Society of Arts & Letters Award.
Interviewer Crista Villella trained at the Miami City Ballet School and at SAB's Summer Intensive Programs. She acted as Ballet Mistress for Miami City Ballet, re-staging and rehearsing the Company in a variety of ballets including Tharp's In the Upper Room, Ratmansky's Symphonic Dances, Wheeldon's Liturgy and Villella's The Neighborhood Ballroom. Crista is currently repetiteur for Twyla Tharp and recently staged her Nine Sinatra Songs for Chicago's Joffrey Ballet.
Words On Dance is a 2012 Izzie Award honoree for sustained achievement, continuing a commitment to present the most celebrated dance artists of our generation and engage them with live audiences. Words on Dance conversations and screenings perpetuate the momentum of documenting dance and keeping the art form at the forefront of the current generation. This is the third NYC presentation of the California-based organization. The previous two events, also held at the Paley Center for Media, featured a conversation with Maria Tallchief, conducted by Evelyn Cisneros (on tape), and a live conversation with Eliot Feld conducted by Cynthia Gregory.
Photo: Edward Villella at the ballet barre. Photo by Gio Alma.