Eifman Ballet of St. Petersburg tours for 40th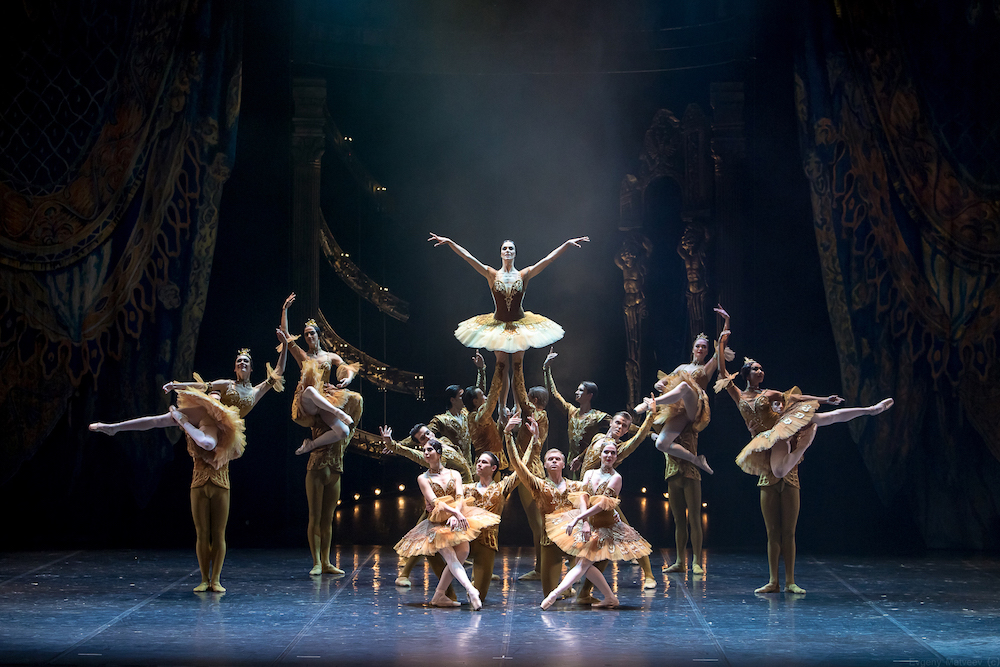 Eifman Ballet of St. Petersburg, Russia is set to launch a North American Tour on May 11-13 in Toronto, ON, Canada. From here to Northrop Memorial Auditorium in Minneapolis on May 17 to Chicago's historic Auditorium Theatre on May 19-21, the company will present Boris Eifman's Red Giselle, which the San Francisco Chronicle previously called "one of the great dramatic ballets of the 20th century."
Red Giselle is inspired by the story of Olga Spessivtseva, a famous Russian ballerina who portrayed Giselle in the original ballet many times. The story, which begins in revolutionary Petrograd, follows "the Ballerina" as she is introduced to the world of the Russian revolutionaries and is caught between her art and the power of the communists, who want to use artists as instruments for spreading their red ideology.
In the production, the Ballerina flees to Paris and reprises her role of Giselle in the famous story ballet while also dealing with unrequited love, mental illness, and ghosts from her past. Eifman's extraordinary, expressive choreography and inexhaustible imagination paired with opulent sets and costumes bring this tragic tale to life. The Chicago Tribune once called Red Giselle "diabolically exciting."
Red Giselle will also be presented at Segerstrom Center for the Arts in Costa Mesa, CA on June 16 – 18. But before this, the company visits New York City Center for an extended season on June 2-11 and Boston's Cutler Majestic Theatre (May 26-28) and Los Angeles' The Music Center (June 23-25) to present Tchaikovsky.
This North American tour is in celebration of Eifman Ballet's 40th anniversary. For more information, visit www.eifmanballet.ru. Watch a trailer for Red Giselle below.
Photo: Eifman Ballet of St. Petersburg in Red Giselle. Photo by Evgeny Matveev.