Eisenhower Dance Ensemble opens 22nd season with On the Move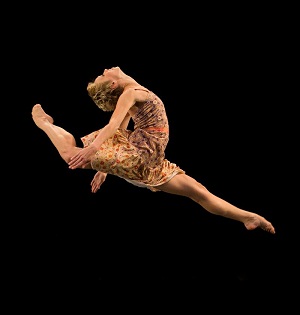 Eisenhower Dance Ensemble of Michigan, will open its 22nd subscription season in metro Detroit with On the Move on Saturday, October 20 at Varner Recital Hall, Oakland University.
EDE's season opener will be an exhilarating program and will include a premiere work by choreographer Lauren Edson. As a choreographer, Edson has won numerous awards and grants for her work. She was recently chosen as a finalist for McCallum Theater's 15th Annual Dance Under the Stars Choreography Competition and was the winner of the 2012 Great Works Dance Project Choreography Prize, a National Choreography Competition affiliated with Western Michigan University.
On the Move will also include the revival of Harrison McEldowney's hilarious Dance Sport, and Michael Foley's No Angels in my Kamikaze Heaven, a powerful work that showcases the strength and grace of the EDE dancers.
Each year, EDE welcomes a local ensemble as guest performers for the On the Move performance. This year, EDE is pleased to welcome Hardcore Detroit, a hip-hop dance troupe formed in 2001 by Haleem Rasul. In 2010, Rasul was named a Kresge Arts Fellow. He has instructed dance workshops internationally, as well as judged and participated in dance tournaments throughout the nation. Hardcore Detroit was voted "Best Dance Company" in the 2010 Real Detroit reader's poll. In addition to a performance by Hardcore Detroit, On the Move will include a performance from Oakland University's Repertory Dance Company.
For more information about On the Move visit www.ede-dance.org.