Elite dancers perform Claudia Schreier works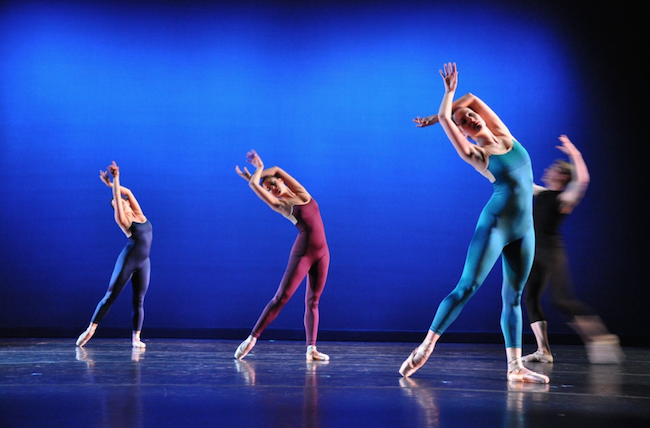 Rising young choreographer Claudia Schreier will present a program of her works, including three world premieres, this Saturday, August 8 at 7:30 p.m. at the Ailey Citigroup Theater in NYC. The performance will feature dancers from New York City Ballet, American Ballet Theatre, Dance Theatre of Harlem and more.
The performance is a presentation of the Breaking Glass Project, awarded to Schreier after winning the 2014 Breaking Glass Project Competition for emerging female choreographers.
Critically acclaimed for her "instinctive gift for movement and musicality" (Oberon's Grove) and her "exquisite, complex, compelling and absolutely stunning" works (Harvard Crimson), Schreier "inverts ballet norms" (Columbia Spectator) with a distinctive choreographic voice that fuses neoclassical technique with an inventive contemporary vocabulary.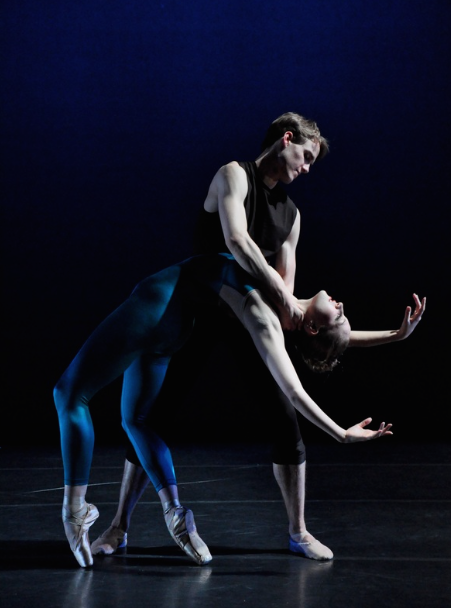 "The music is at the core of everything," remarked Schreier and, indeed, the concert is also distinguished by the appearance of the 20-member, New York-based choir Tapestry and by an original commissioned score by multi-Emmy Award winning composer Jeff Beal, known for his merging of improvisation and classical composition. Beal, a prolific and much sought-after composer whose many credits include the music for the movie Pollock and the TV shows House of Cards, Monk, Ugly Betty and The Newsroom, suggested a collaboration with Schreier after viewing her ballets online.
"One of the things I saw in her work," the composer stated, "was a real sense of musicality and beautiful sense of structure in the way that she designed her dance works to music."
Beal's music is the inspiration for Schreier's Almost Morning, here receiving its world premiere. The music will be performed live onstage by a string trio and piano.
Vigil, the program's second world premiere, is a pas de deux set to two sacred choral works, "O Vos Omnes" by Tomas Luis de Victoria and "Bogoroditse Devo" by Sergei Rachmaninoff. Joining the dancers onstage will be Tapestry.
The full company will appear in the world premiere of Pulse, set to the first movement of the electrifying "Piano Concerto No. 1" by contemporary Dutch composer Douwe Eisenga, whose music has been described as "maximal…stuffed with mesmerizing patterns, hypnotizing grooves and lyrical themes."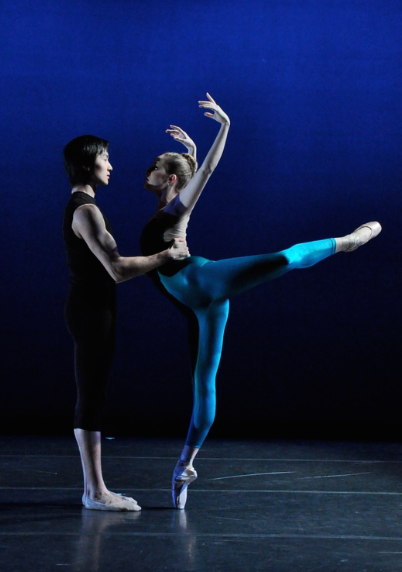 The program will be completed by two Schreier works: Anomie, a 2010 ACDFA Gala Selection, with the piano music of Cesar Franck played live; and Harmonic, winner of the 2014 Breaking Glass Project, danced to another thrilling score by Douwe Eisenga.
Dancers include: Daniel Applebaum (NYCB), Da'von Doane (DTH), Kaitlyn Gilliland (previously with NYCB), Drew Grant (Atlantic Ballet Theatre of Canada), Elinor Hitt (The Suzanne Farrell Ballet), Lauren King (NYCB), Francis Lawrence (DTH), Nayara Lopes (DTH), Amber Neff (Suzanne Farrell Ballet), Elizabeth Claire Walker (Los Angeles Ballet), Craig Wasserman (Pennsylvania Ballet), Lydia Wellington (NYCB) and Stephanie Williams (ABT).
Tickets are $20, or $15 for students/seniors. For reservations, email claudiaschreierchoreography@gmail.com. For more information, visit www.claudiaschreier.com.
Photos of Anomie, courtesy of www.claudiaschreier.com.