Elite Performance Challenge Dance Competition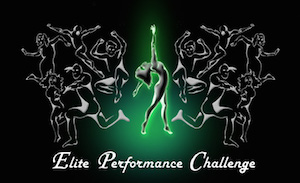 Directors
Tony & Nichole Fortunato
At Elite Performance Challenge we pride ourselves on running well prepared, timely and organized events. Dancers of all ages and abilities are sure to enjoy themselves as they perform in a healthy and inspiring environment that promotes skills and builds confidence. Elite Performance Challenge partners with Excel in Motion convention to offer our Elite Dancer Program. This program gives dancers the opportunity to work with some of the most sought after dancers and choreographers in the industry. Elite Performance Challenge sees dance as an expression of art and we can't wait to meet your artists!
EPC's Highlights Include:
– Three Levels of Competition
– Live Stream of Competition
– Quality Judging, Video Critiques & Awards
– Sleep Saver Schedule
– Elite Dancer Program
…& SO Much More!
2020 Competition Tour
Worcester, MA: Feb 28-Mar 1
Lexington, KY: Feb 28-Mar 1
Tewksbury, MA: Mar 6-8
Akron, OH: Mar 6-8
Saugus, MA: Mar 13-15
Portsmouth, VA: Mar 13-15
North Berwick, ME: Mar 20-22
Providence, RI: Mar 20-22
Vernon, CT: Mar 27-29
Methuen, MA: Mar 27-29
Chelmsford, MA Apr 3-5
Nashua, NH Apr 3-5
Woodbridge, VA: Apr 17-19
East Brunswick, NJ: Apr 17-19
Lancaster, PA: Apr 24-26
Springfield, MA: Apr 24-26
Zionsville, IN: May 1-3
Grafton, MA: May 1-3
Nationals
Mass Mutual Center Springfield, MA June 24-29
*Nearby Attractions: Six Flags New England & MGM Casino Springfield*
Contact:
Elite Performance Challenge
PO Box 5476
Wayland, MA 01778
(508) 647-1000
info@eliteperformancechallenge.com