Elm City Dance Festival in New Haven, CT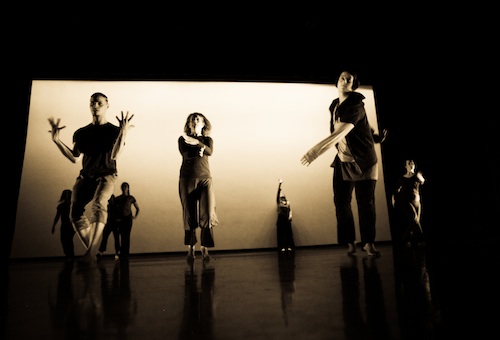 This fall, Elm City Dance Collective will present the Elm City Dance Festival (previously known as Rebound) in New Haven, Connecticut. The festival aims to invigorate and expand the contemporary dance community in New Haven.
The festival will kick off festivities with an improvisation jam, an event where anyone is welcome to dance, on Friday, November 15 at 7 p.m.
Next, two contemporary dance master classes will be offered for intermediate to advanced level dancers on Saturday morning, November 16, running from 9 a.m. to noon. Hartford-based dance artist Leslie Frye-Maietta will teach the first class from 9-10:30 a.m. and Megan Bascom, a New York-based artist, will teach the second from 10:30 a.m.-12 p.m. Classes are $17 for one or $30 for two.
The festival will later culminate in a performance showcasing the work of contemporary dance artists from around the Northeast. Set for November 16 at 7:30 p.m., this performance will feature the rich and diverse work of Megan Bascom and Dancers, Charli Brissey/Maeko Productions, Ali Kenner Brodsky, Tara Lee Burns, Pamela Newell, Rebecca Moore and Mercedes Searer.
These artists have been selected from a pool of local, regional and national applicants by a panel of neutral and established artists, arts administrators and community members. Elm City Dance Collective will also present two choreographic works by Artistic Directors Lindsey Bauer and Kellie Lynch in collaboration with the dancers.
All festival events will be held at Cooperative Arts and Humanities High School, located at 177 College Street in downtown New Haven, Connecticut.
For more information on the festival or to buy tickets to the evening performance, visit elmcitydance.org.
Photo: Elm City Dance Collective performing at the 2012 Elm City Dance Festival. Photo by Cecilia DelViscio Photography.