English National Ballet's lead principal retires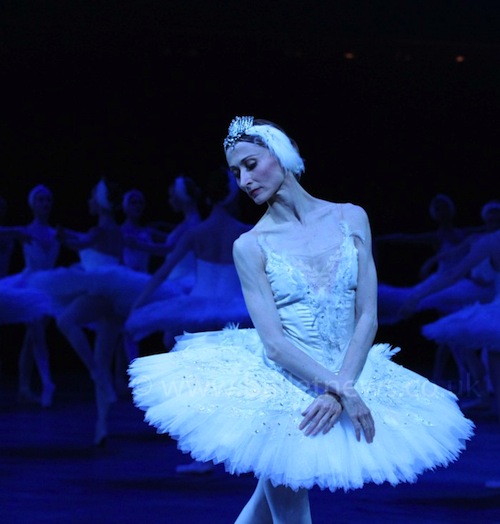 Daria Klimentová, the English National Ballet's lead principal and one of the most respected and accomplished stars of classical ballet, announced in February she will retire this month after dancing in Derek Deane's spectacular production of Romeo and Juliet.
After a 25-year career, her final role will be the beautiful Juliet in performances at the Royal Albert Hall starting June 11. She will perform on June 14, 19 and 22 with Vadim Muntagirov, with whom she has formed one of the most admired ballet partnerships of modern times. Muntagirov will return to the company to play Romeo in the ballet, which is performed in the round.
"Daria brings her own special magic to everything she does. I wish Daria success and happiness in her future and I will miss her as a wonderful artist," said Tamara Rojo, English National Ballet's Artistic Director who will also be dancing Juliet.
As Klimentová and Muntagirov bring to a close their illustrious partnership, Rojo is reunited with the former Royal Ballet partner Carlos Acosta and London audiences will have the first chance to see Alina Cojocaru dance with Friedemann Vogel of Stuttgart Ballet.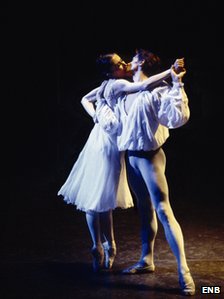 Performed by a huge company of 120 dancers, actors and swordfighters, Derek Deane's Romeo and Juliet is an epic staging of Shakespeare's timeless tragedy. This acclaimed production brings to life all the emotions of the world's greatest love story, from the majestic sweep of the masked ball to the passion and intimacy of the lovers' balcony scene.
Klimentová said, "It's a very sad moment for me but at the same time very exciting. I have worked with some incredible people, who I will always remember. I have given my ballet life to English National Ballet, with all the ups and downs. I will especially miss dancing with Vadim, I was waiting for him for 20 years but it was worth it, as he took me to a different world. I am now ready to move on and help all the talented dancers, just like I've been helped through my long career."
Klimentová has danced professionally for 25 years and with English National Ballet for 18 of those (since 1996). While her favorite role is Odile in Swan Lake, she has loved performing many of the great roles in classical ballet. As a critically acclaimed ballerina, she is warmly received wherever she performs; she is known for the drama of her dancing and her electrifying performances.
The Sunday Times dubbed her the company's "most classical ballerina", saying she had "linear perfection and heartless glitter to dazzle any man.''
Born in Prague, Czech Republic, Klimentová trained at the Prague State Conservatory before becoming a soloist at the city's National Theatre Ballet Company for three years. She later moved to South Africa in 1992 to join the Cape Ballet Company as a principal. A year later, she took a principal role at the Scottish Ballet before moving on to the ENB in 1996. Amongst her many awards, she was given the 2011 Critics' Circle National Dance Award for "Outstanding Female Dancer."
For more information on Klimentová or the ENB's production of Romeo and Juliet, visit www.ballet.org.uk.
Photo (top): Daria Klimentová in Swan Lake. Photo by Cheryl Angear. Photo (left): Klimentová and Muntagirov in a former production of Romeo and Juliet. Photo courtesy of the English National Ballet.