Erica Sobol presents Runaway at Avalon Hollywood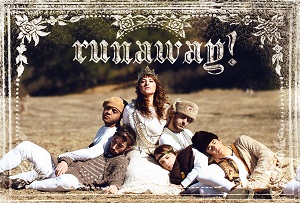 Erica Sobol won the 2013 Capezio A.C.E. Award for her all-male contemporary dance piece titled Black Flies/Heavy Skies. As her prize Erica was awarded $15,000 to produce her own full length show based on the work.

Erica and her dancers of collidEdance will present the much anticipated full length show Runaway at Avalon, Hollywood on May 19 and 20.
"Black Flies/Heavy Skies has been on a very long and beautiful journey – a journey of love and of heartbreak, of long hours and unimaginable sweat!" Erica Sobol told Dance Informa.
"It began as a class combination to one of my most favorite songs, and grew to a group number created in three days in Australia. It then saw three more casts before the version you saw at the Capezio A.C.E. Awards."
"This piece was inspired by a relationship I had…maybe by many relationships I've had and by many of the men who have passed through my life. I always begin with my stories and fly from there. It is a funeral, an ending, a mourning… a departure, a journey through a devastating storm, to a shipwreck on a new shore."
For the first time the Capezio A.C.E. Award winner will present their show in Los Angeles instead of New York. Runaway is produced by Break the Floor productions.
Here's a sneak peak at the intoxicating work:

For tickets and further information visit www.collidedance.net