European Youth Dance Project – Register Now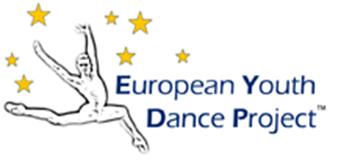 Les Ballets Persans presents the 8th season of the European Youth Dance Project (EYDP) this year. For the upcoming season, the project engages professional and semiprofessional male and female dancers, offering a complete program of performance production, repertory work and technical enhancement with focus on classical and neo-classical training, master classes and more. For the first time ever the project is going to stage performances outside Europe. Les Ballets Persans is invited to present this international project in Toronto, Canada during the 3rd Biennial Summer Festival of Tirgan between July 21-24, 2011. The EYDP's 8th dance seminar season will be dedicated to this special production and include daily dance classes, master classes, rehearsals, repertory work and photography sessions. These will be organized in Stockholm during three weeks starting on June 27. During the 4th week of this season's seminar the company will be staying abroad for staging performances. The EYDP offers young dancers the experience of working in a professional dance company and aims to prepare them for the start of their professional career. Through this project, Les Ballets Persans is creating an opportunity for dancers from all around the world to take part in a peace and integration project involving young dance artists.
Are you a dancer between the age of 18 and 28 trained in classical and contemporary techniques who has completed your dance education? There are no restrictions for dancers from outside the European Union to apply for the contracts. Video auditioning is required. Dancers of both professional and semiprofessional categories are welcome to submit their application, CV and a recording of their dance (ballet class and/or performance) on DVD or Video. Deadline for spring (summer) season 2011 application is Friday, May 8.
For online registration, instructions and further information please visit www.balletspersans.org