Eurotard hosts Brand Ambassador Search!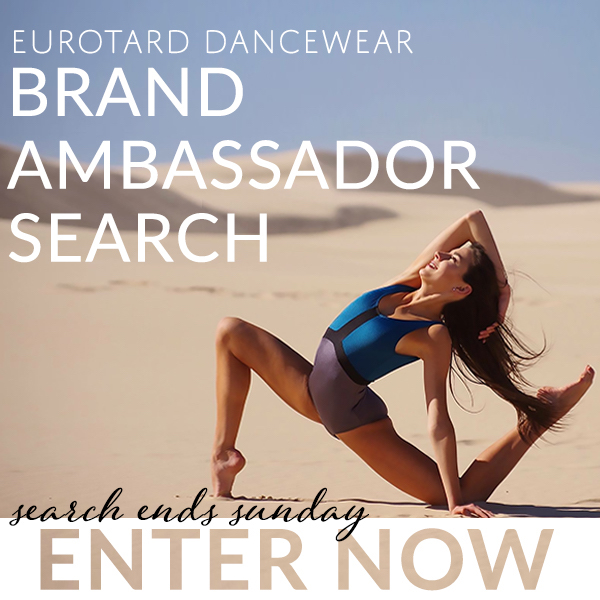 Starting today, Wednesday, January 31, 2018, the popular Eurotard Dancewear is hosting a Brand Ambassador Search! Now through this Sunday, February 4, 2018, dancers can enter the contest via Instagram.
To enter, dancers must complete three simple tasks. First, they must follow Eurotard's Instagram (@eurotarddancewear). Next they must tag three friends in the comments of Eurotard's search post (looks just like the image to the right). Then they should submit their ambassador-worthy photos using hashtag #eurotardsnextBA.
Each dancer may enter the contest multiple times, as all entries will be accepted. However, this does not necessarily improve their odds of winning.
Note that in order for Eurotard to view an entry, the dancer's profile must be set to public. All chosen ambassadors will be required to keep a public profile during ambassadorship.
This Brand Ambassador Search is open to all dancers of any age and any dance/performance style. Both domestic and international admissions will be accepted. The number of winners depends on the amount of entries received. Winners will be contacted and announced the week of February 5!
Learn more about Eurotard Dancewear and shop their cutting-edge fashion at www.eurotard.com.
---