'Every Single Step' returns for second season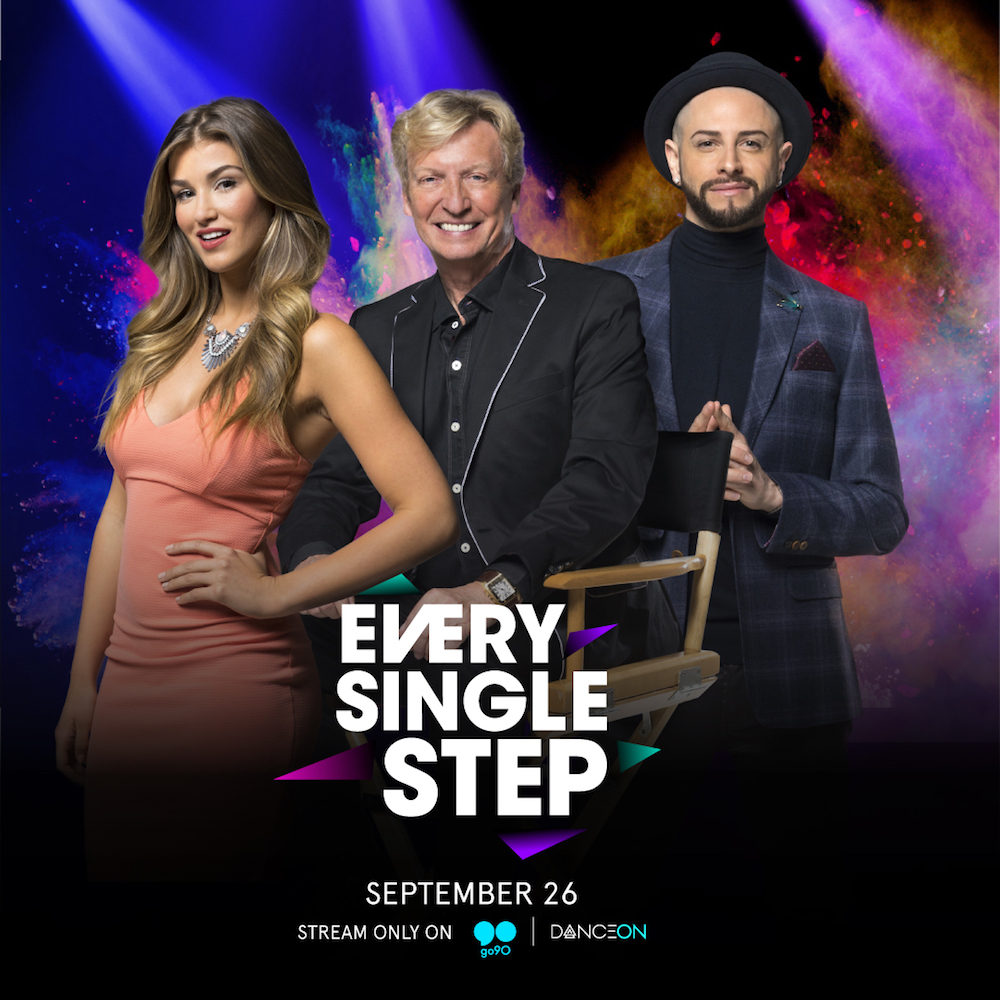 Every Single Step, the new choreography competition series produced by So You Think You Can Dance creator Nigel Lythgoe, returns for eight new episodes on September 26, exclusively on go90.
Season Two will revamp Every Single Step into a long-form series, with episodes now doubled in length to 44 minutes. Ten choreographers will compete against each other in a series of themed challenges – and only one will walk away with the $25,000 cash prize. Every Single Step is the product of INE/Trium Entertainment and izo, the next-generation programming brand that was originally founded as "DanceOn."
To access go90, simply download the app via the App Store or Google Play. Learn more at www.go90.com.
"Expanding the series into longer episodes allows us to show more of the incredible passion our choreographers pour into their craft," Lythgoe stated. "I'm thrilled to welcome our Season Two contestants and share their talent with the world."
Amanda Taylor, CEO of izo, said, "We are proud to be launching a new season of Every Single Step, which has become an important incubator and discovery platform for up-and-coming choreographers."
Each episode features an all-star lineup of judges who will determine which contestants will win the final cash prize. Guest judges include renowned choreographer, dancer and Emmy Award-winning recording artist Toni Basil. Returning to the series as head judge and series mentor is Brian Friedman (America's Got Talent, The X Factor USA); returning judges include Emmy Award-winning choreographers Napoleon and Tabitha Dumo (SYTYCD), Emmy Award-winner Tessandra Chavez (Dancing With the Stars), Tyce Diorio (SYTYCD), Dave Scott (choreographer for Step Up film franchise), Charm Ladonna, and digital dance influencers Tricia Miranda and Ian Eastwood. UK presenter and model Amy Willerton (Miss Universe Great Britain 2013, Skee TV) joins as the new series host.
A programming partner for go90, izo will produce 25 original series for the platform through 2017. Additional series returning later this year include Dance-Off Juniors, a competition series for kids featuring freestyle and choreography-based challenges. Watch the trailer for Every Single Step below.