Excel In Motion launches new 2015-16 Tour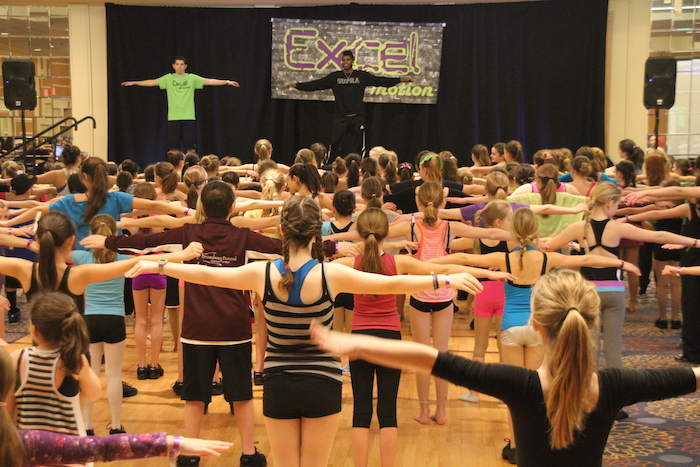 Excel In Motion, a dance convention bringing together talented industry artists to inspire the new generation, has launched its 2015-16 Convention Tour! Kicking things off on November 7-8 in Connecticut, Excel in Motion is now preparing for upcoming events in Ohio, Tennessee, Pennsylvania, Massachusetts, North Carolina, Virginia and Florida.
Attendees will recognize Excel's faculty from So You Think You Can Dance, dancing on the Oscars, backing up the world's biggest pop stars and choreographing for television and film. The faculty includes Alex Wong, Aaron Turner, Ade Chike Torbert, Lauren Froderman, Cyrus Spencer, Ellenore Scott, Kent Boyd, Laura Edwards, Brandon Bryant, Casie Goshow and Amelia Lowe.
Directed by Tony and Nichole Fortunato, Excel in Motion promises 10 classes in three different levels, a star-studded exhibition show, an autograph session, scholarship prospects, performance opportunities, a friendly atmosphere and a Honor Society.
To see firsthand how this convention encourages young performing artists to "excel," attend an event! For further information, click here or visit www.ExcelinMotion.com.
To learn more about other dance competitions and conventions happening all across North America, check out Dance Informa's 2015-16 Dance Competition & Convention Guide.