Experience Online Dance Classes and Performances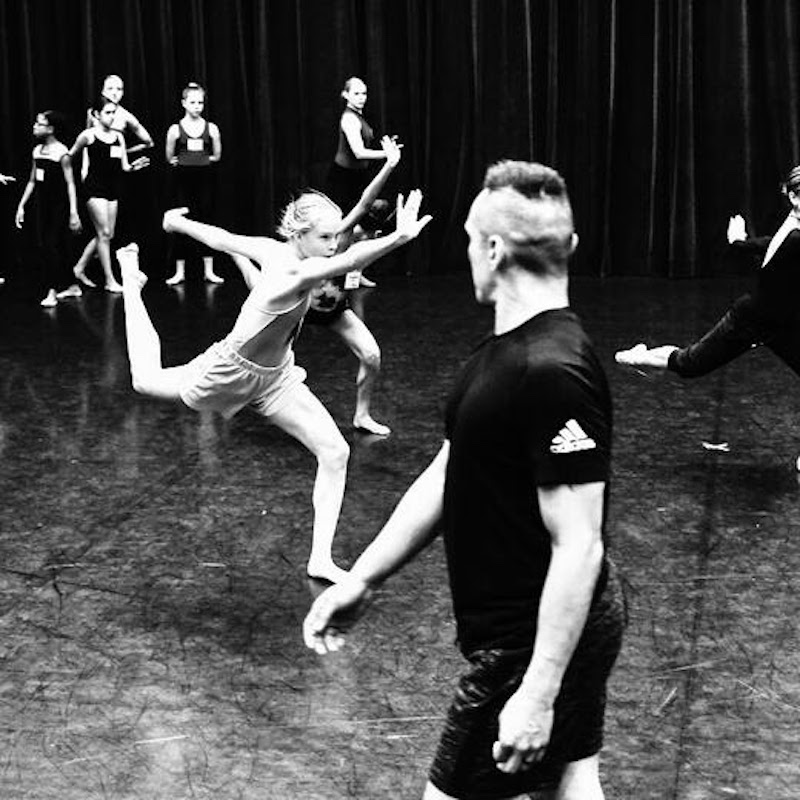 We have rounded up some of the many online dance classes and performances you can experience at home, ranging from dance fitness to classical ballet.
Online Classes and Events
Accent Dance NYC free performance, advocacy and conversation
Accent Dance NYC, a collaborative of international artists dedicated to exploring the artistic, cultural, and humanistic connections among people through diverse dance styles, is keeping dance and arts education in the spotlight all month long despite the national continued closures of studios, theaters, and in-person arts education programming). Accent Dance NYC invites viewers to a lunchtime watch party on its Facebook page, @AccentDanceNY (https://www.facebook.com/AccentDanceNYC) on August 20 at 1:00 pm for an encore presentation of An Afternoon of Cultural Convergence, originally presented by the Jefferson Historical Society last month to the communities of Schoharie County, New York. A virtual program of dance to celebrate culture, diversity, and unity in uncertain times, the program showcases the versatile talents of the Accent Dance NYC ensemble while building cultural bridges among collaborators through movement and music, purposefully juxtaposing elements of ballet, contemporary dance, salsa, tango, martial arts, hip hop, and featuring a global children's dance video, and more. The afternoon will stream free of charge.
Weekly Ballet Classes with The Technique Trio
The Technique Trio launched in March! Daily one-hour classes focused on technical training run Monday-Saturday, 3pm Pacific/6pm Eastern. Each class is available by recording later if you miss it live! Register for August classes here (and they offer 2 free classes to get you started): click here
Watch BalletBoyz Virtual Season
BalletBoyz are a critically acclaimed contemporary dance company based in London. Join them as they celebrate their 20th anniversary with Deluxe, a brand new show from the global cutting edge of modern ballet. Fusing beautiful dance with original music in their unmistakable style, Deluxe will feature collaborations from some of the world's most inventive choreographers and composers. Shanghai-based dancer and choreographer Xie Xin (TAO Dance Theatre) choreographs a new piece set to an original score by composer Jiang Shaofeng, whilst Maxine Doyle (Punchdrunk) presents work to jazz music by composer Cassie Kinoshi, of the Mercury Prize-nominated SEED Ensemble.Presented by the Sydney Opera House. Deluxe is a co-production with Sadler's Wells. Watch it free here: https://www.sydneyoperahouse.com/digital/season/ballet/ballet-boyz.html
You Can't Stop The Beat – Dance Tutorial
Learn the choreography to You Can't Stop The Beat with UK Hairspray dance captain, Gavin Eden, and company members Hannah Fairclough and Omari Douglas. Choreography by Drew McOnie. Visit https://youtu.be/FTZgSy7HKAw to get moving!
Do the Pilates Butt workout
Here is the Pilates Glute Workout you've all been waiting for designed to give you a strong, toned dancers butt! All you need is a mat and nothing else. Find it here: https://youtu.be/6jqmsHrvF6M
Watch Marquee TV
Watch The Best Dance, Opera And Theatre Performances from around the world. Immerse yourself in a world of culture with Marquee TV. Just $8.99 /Month. Cancel Anytime. The best part is you can do the 14 Day Free Trial while you make up your mind, visit https://www.marquee.tv.
Detroit Dance City Festival Choreographers Showcase
Watch Detroit Dance City Festival Choreographers Showcase on Saturday, September 12th, 7 p.m. This festival provides a platform for choreographers to present their work. Selected annually from a group of talented applicants, these performances represent the exceptional work of local, national, and international dancers. Dance and Celebration will follow the Choreographers Showcase. Featuring new works by world-renowned international guest dancers and choreographers, it is DDCF's most anticipated performance event. This event will be live-streamed on Detroit Dance City Festival's by ArtLab J's YouTube channel https://www.youtube.com/artlabj.
Watch new dance work "Intermission"
Works & Process, the performing arts series at the Guggenheim, presented the premieres of new commissions from Michael Novak and Josh Prince; and Jodi Melnick and Malcolm Low. The new piece called "Intermission" is by Michael Novak and Josh Prince and you can watch it here: https://www.youtube.com/watch?v=fndTp5S7Q58
Kinesis Project dance theatre presents Breathing with Strangers: Along the Water's Edge
Kinesis Project dance theatre presents Breathing with Strangers: Along the Water's Edge, live streamed from waterfronts across New York and Pennsylvania from August 14-23, 2020 at 6:30pm EDT. A site-specific, large-scale outdoor dance performance, Breathing with Strangers is a ragged, sweeping and surprising love song to New York City. Two dancers meet, twist, and wind through the pathways of various waterfronts, dancers will appear in unlikely and beautiful places. Viewers will hear stories of New York interactions and can share their own on www.writekind.org. Breathing with Strangers will surprise, and delight all ages. To RSVP for the free series, visit bit.ly/KPAug2020shows. More information is available at https://www.kinesisproject.com/performance-livestreams.
LA Dance and Movement
You and your little ones are invited to dance with LA Dance and Movement for Demi Dance Camp. Perfect for ages 2-6 but open to all kids and parents. Every Monday and Wednesday 10am PST/1pm EST, (45-minute classes) and unlimited dancer classes are $40 a month. Visit https://www.ladanceandmovement.com/
Image courtesy of The Technique Trio