Eye on Dance airs 'The Rite of Spring'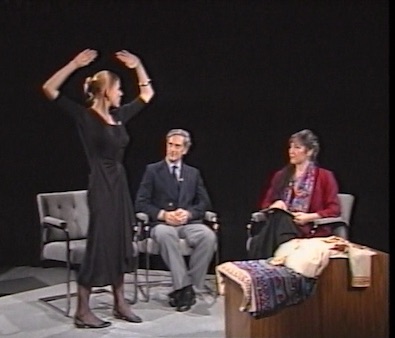 The television series Eye on Dance, a production of the nonprofit organization Arts Resources in Collaboration, Inc., was recently designated "an irreplaceable national dance treasure." It has announced that it will soon host a video screening and discussion on The Rite of Spring on April 12 in NYC.
When the Ballets Russes premiered The Rite of Spring (Le Sacre du Printemps) with choreography by Vaslav Nijinsky to Stravinsky's new score in Paris in May 1913, the theater erupted in a riot. The dancers could not count the music, the musicians did not consider it music and the movements did not resemble classical ballet. It's considered by many to be the birth of modernism.
The Joffrey Ballet performed Rite in 1987, as reconstructed by Millicent Hodson and Kenneth Archer. Celia Ipiotis, co-creator of Eye on Dance, interviewed Millicent Hodson and Kenneth Archer in 1987.
On April 12 at 6:30 p.m., Ipiotis will show the program and interview two former Joffrey dancers – Nicole Duffy Robertson and Denise Jackson Sutherland – at the National Arts Club, located at 15 Gramercy Park in New York City.
To RSVP, email roundtable@thenationalartsclub.org or call 212-475-3424.
Photo: Millicent Hodson, Kenneth Archer and Celia Ipiotis for Eye on Dance in 1987. Photo by Jeff Bush.