Ezralow Dance presents Hollywood premiere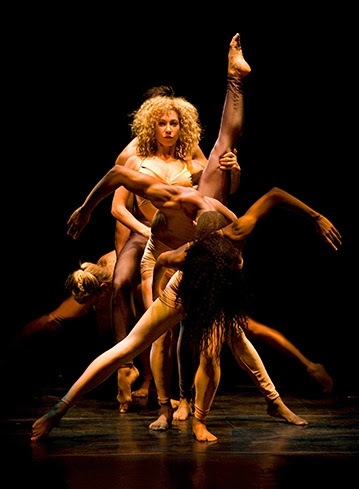 Following his success choreographing for the 2014 Sochi Olympics Opening Ceremonies, Daniel Ezralow brings his Los Angeles-based Ezralow Dance to the Ford Theatre in Hollywood. Featuring a commissioned premiere with live music by contemporary music collective wild Up, the show will be presented Saturday, September 13 at 8 p.m.
Described as "unforgettably gutsy" by The New York Times and hailed as "one of the best American dancer-choreographers now working on an international scale" by the Chicago Tribune, Ezralow has created choreography and aerial choreography for theatre, film, opera and television around the world.
Ezralow choreographed The Beatles LOVE by Cirque du Soleil, Broadway's Spider-Man: Turn off the Dark, the film Across the Universe and for Hubbard Street Dance Chicago, Batsheva Dance Company and Paris Opera Ballet, among others. He is a co-founder of ISO Dance and an original dancer/choreographer of MOMIX.
The Ford Theatre is located at 2580 Cahuenga Boulevard in Hollywood, California. For more information on this show, the venue or ticket prices, visit FordTheatres.org or call 323.461.3673.
Photo courtesy of the Ford Theatre.