Finale of 'A Chance to Dance'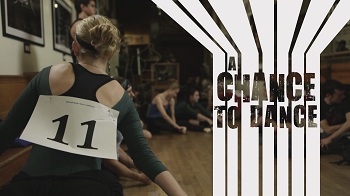 The new documetary style television series A Chance to Dance airs its finale on Oxygen tonight. The show, produced by Nigel Lythgoe, follows Michael Nunn and Billy Trevitt as they build a new dance company. If you've missed any episodes, check here for weekly recaps.
Michael Nunn and Billy Trevitt are former Royal Ballet dancers who are known internationally as the BalletBoyz. On A Chance to Dance the pair are given a daunting task by SYTYCD executive producer Nigel Lythgoe; in the span of only 28 days, the two must scout twelve of the country's best dancers, nurture a new dance company, and present new work at the Dizzy Feet Foundation Gala. After the gala, the newly formed company will perform on the SYTYCD Season 9 tour.