FOCUS DANCE presents four programs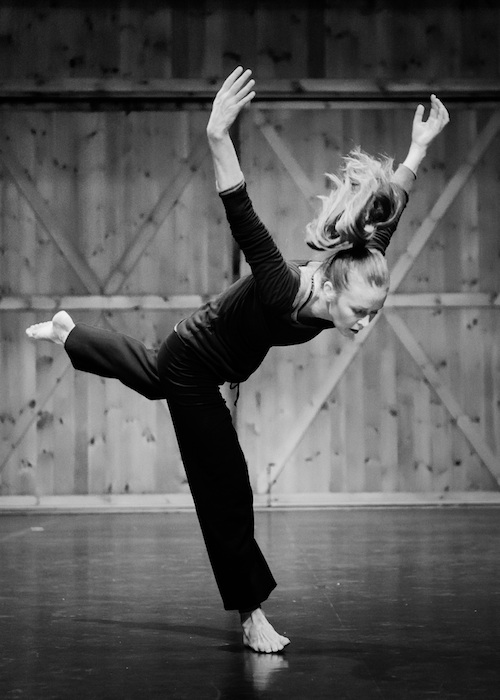 FOCUS DANCE is a part of FOCUS 2014, a national platform that promotes American dance both abroad and nationally. Presented by Gotham Arts Exchange, it will return in January to The Joyce Theater in New York City with four programs featuring eight choreographers.
Curated this year by Laurie Uprichard, associate producer at Quaternaire in Paris, France, and the former director of both the Dublin Dance Festival and Danspace Project, the third annual FOCUS DANCE will present four programs featuring eight companies: Jean Butler, doug elkins choreography, etc., Kelly Garfield Dance, Mark Haim Dance and Theater, Yvonne Rainer and Group, Vicky Shick and Dancers, Morgan Thorson and Urban Bush Women.
This week-long event presents its performances during the annual Arts Presenters Conference in New York City, one of the largest gatherings of artists, dancers and dance professionals in the U.S. It provides a great opportunity for dancers and companies to gain broader exposure.
Program A will be performed Tuesday, January 7 at 7:30 p.m. and Sunday, January 12 at 7:30 p.m. It will include Vicky Shick and Dancers in Everything You See and doug elkins choreography, etc. in the revival of Scott, Queen of Marys. Bessie Award-winning choreographer Vicky Shick will present her postmodern aesthetics that she learned while working with Trisha Brown, Sara Rudner and Stephen Petronio. Doug Elkins, currently a Joyce Theater Foundation Artist-in-Residence, will showcase his lively and attitude-filled movement.
Program B will be performed Wednesday, January 8 at 7:30 p.m. and Saturday, January 11 at 8 p.m. It will include Morgan Thorson's The Thing of it Is and Keely Garfield Dance in Twin Pines (part real, part arboreal). Morgan Thorson, an independent choreographer based in Minneapolis, has received many awards and fellowships for her choreography. She was named USA Artist Fellow in 2011, a Guggenhiem Fellow in 2010, a McKnight Fellow in 2002 and 2009, and was also the Sage Award Winner in Outstanding Choreography and Performance in 2006 and 2007. Likewise, Keely Garfield has received significant recognition, including having her work that will be presented at FOCUS DANCE nominated for a Bessie.
Program C will be presented Thursday, January 9 at 8 p.m. and Sunday, January 12 at 2 p.m. It will include Yvonne Rainer and Group in Assisted Living: Do You Have Any Money? and Urban Bush Women in dark swan. Yvonne Rainer, well-known postmodern choreographer, will have her choreography performed beside Urban Bush Women, who seek to bring the untold and under-told histories and stories of disenfranchised people to light through dance.
Lastly, Program D will be presented Friday, January 10 at 8 p.m. and Saturday, January 11 at 2 p.m. It will include Jean Butler in Hurry and Mark Haim Dance and Theater in the New York premiere of This Land Is Your Land.
FOCUS DANCE will run from January 7-12 at The Joyce Theater, located at 175 Eighth Avenue, NYC. Tickets start at $10 and are available at 212-242-0800 or online. For more information on works being performed or the choreographers, visit www.joyce.org.
Photo: Jean Butler. Photo by Ian Douglas, courtesy of FOCUS DANCE.