Former Alvin Ailey principal opens center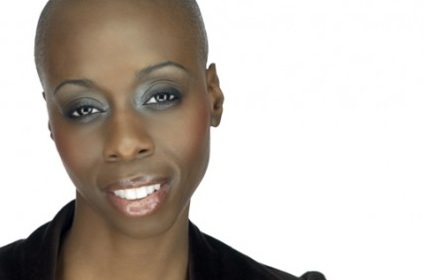 Starting this month, former Alvin Ailey American Dance Theater principal dancer Dwana A. Smallwood is launching her new state-of-the-art performing arts center in Bed-Stuy, Brooklyn.
The highly acclaimed former principal dancer with AAADT (1995-2007) is the striking figure many recognize from magazine and transit ads. Leaping onto the world's stage in 2009 after her performance of Alvin Ailey's critically acclaimed Cry on the Oprah Winfrey Show, she then served as architect of the dance program at the Oprah Winfrey Leadership Academy for Girls in South Africa.
Smallwood says she uses dance as an opportunity to block out the noise of the world and listen to her truth. "Dance opens the mind to possibilities. Dance gives the mind and body access. Dance may not be everyone's oxygen, but it certainly can help them find clarity in their own lives," she explains.
Now armed with an even greater determination to impact change in the neighborhood where she grew up, Smallwood has embarked on her next adventure. So, as of this month, the Dwana Smallwood Performing Arts Center (DSPAC) will open its doors at 857 Lexington Ave in Bedford-Stuyvesant, Brooklyn to students of all ages and levels.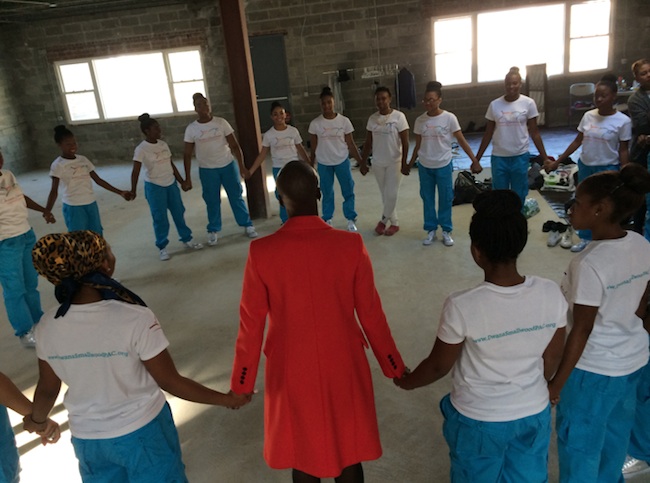 DSPAC is also opening registration for its Summer Intensive Program, a fun-filled, electrifying and rigorous training program designed for dancers ages 7-18 (ages 3-6 on weekends) with serious goals to develop, improve and strengthen their level of technique, self-confidence and artistry. Classes will provide dancers with an intense soul-searching and esteem-building experience, giving voice and movement to their joys and struggles. It will culminate in a breathtaking performance.
Smallwood feels that positive community identity can be enhanced through encouraging artistic activity in underserved neighborhoods. "I have no other choice but to pay back what I owe Brooklyn, what I owe Bedford-Stuyvesant, or what I owe my teachers, parents and mentors," says Smallwood.
Using the arts to empower youth, her center will mold elite dancers capable of competing on the world stage. There will be classes for true beginners as well as intermediate and advanced dancers.
For further information, visit dwanasmallwoodpac.org or call 718-443-9800.
Photo (top): Dwana A. Smallwood. Photo (left): Students with Smallwood at the groundbreaking ceremony for Dwana Smallwood Performing Arts Center in October 2014. Photos courtesy of DSPAC.