Former National Ballet director Alexander Grant dies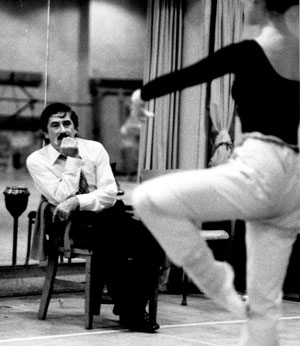 Alexander Grant, former artistic director of the National Ballet of Canada, died on Friday in London at age 86. It's reported that Grant had been sick for several months with infections and pneumonia. Born in New Zealand, Grant was renowned as a character dancer with the Royal Ballet, London.
Grant was artistic director of Toronto's National Ballet of Canada from 1976 to 1983.
Photo: Alexander Grant in 1978 coaching a dancer with the National Ballet. (Deborah Shackleton/National Ballet). News courtesy of www.cba.ca