Forward Motion Physically Integrated Dance Festival & Conference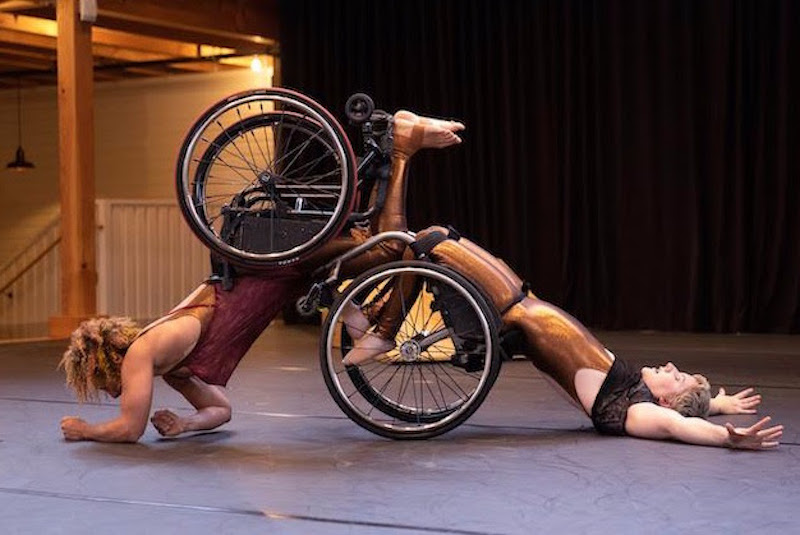 The Second Annual Forward Motion Physically Integrated Dance Festival & Conference will be held on Thursday, September 26th to 28th in Miami Florida. Companies Kinetic Light, Heidi Latsky Dance, Step Change Studios and Karen Peterson and Dancers explore what makes a body beautiful? What makes a dancer's movement's graceful and artistically meaningful? Contrary to the responses most of us might venture, the dance companies and individuals participating share some unique perspectives.
They are part of an exciting and growing approach to performance that is inclusive of those with and without disabilities and seeks to redefine dance vocabulary and the way in which choreographers use the human body. Produced by Florida's own groundbreaking integrated dance pioneers, Karen Peterson and Dancers (KPD) (named "Best Dance Company" in Miami by the New Times for 2019), this second festival promises to be even more exciting than last year's first edition, featuring some of the best dance companies of any kind, in performance, in discussion and holding workshops.
With ongoing leading support from the John S. and James L. Knight Foundation, and increased funding this year from the National Endowment of the Arts, KPD has put together a powerful line-up that will appeal to Miami audiences, as well as help define what physically integrated dance is in 2019.
Visit www.ForwardMotionMiami.com for full Forward Motion information, schedule and ticket purchase links.
Photograph courtesy of Forward Motion on behalf of the company